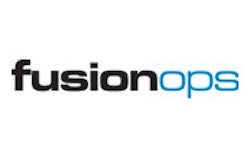 Mountain View, CA—June 11, 2015—FusionOps, a provider of cloud-based supply chain analytic applications, announced FusionOps Retail, a new analytics suite designed specifically for the retail industry. The new cloud suite gives retailers end-to-end visibility into their entire supply chain, from wholesale to retail, allowing them to streamline operations, improve financial effectiveness and optimize customer fulfillment in the new multi-channel environment.
Consumers today have many different choices on how and when they buy products: in store, online, using smartphone applications, in-store pickup or showcasing (in-store selection and buying online). Offering these multiple sales channels to customers creates added supply chain complexity for retailers. As a result, they struggle to get a centralized view of cross-channel metrics that are critical to their business success.
"Retailers are having to rethink their supply chain strategies to truly benefit from the new multi-channel sales and distribution model," said Gary Meyers, CEO of FusionOps. "FusionOps Retail will be a critical element of their enterprise analytics strategy because it delivers retail-specific analytics out of the box to drive improved customer service while maintaining profitable margins in the new multi-channel environment."
FusionOps Retail provides supply chain analytics in three main areas for retailers: customer fulfillment, inventory and global sales.
Optimize Fulfillment across Channels
FusionOps Retail analytics provide a centralized view of inventory across all channels. Retailers can immediately improve product availability and delivery throughput, ensuring that their merchandise is in the channel at the right time to meet consumer fulfillment goals.
Pre-populated reports include:
A demand fulfillment dashboard.
An order status dashboard.
On time in full (OTIF) root cause analysis.
Life of an order analytics.
Inventory coverage reporting.
Allocation preview analytics.
Centralized Inventory Analytics Improves Margins
With FusionOps Retail's advanced inventory analytics, retailers now have actionable metrics of their inventory across channels (in store, in transit, distribution center, etc.) to allocate products and fill orders to maximize the margin for each sales channel.
FusionOps Retail provides this centralized view of inventory by leveraging data from multiple systems. Data sources include:
SAP ECC (AFS & IS Retail).
Oracle.
Retail point of sale (POS).
Warehouse management systems (WMS).
Sales Order Book Analytics Drive Cross-Channel Margin Strategy
FusionOps Retail delivers retail specific metrics using sales order book information to help management understand high level trade-offs among channels. Key insights include finding the right balance between margins and inventories, selecting the appropriate brands for each channel, and making better pricing discount decisions.
Pre-populated reports include:
Order book reporting.
Seasonal product availability.
Inventory coverage.
Accounts receivable reporting.
Customer exposure.
Gross margin by channel reporting.
"FusionOps Retail has been a key part of our business transformation at Columbia over the last couple of years," said Fred Pond, vice president and CIO of Columbia Sportswear. "Our business is multi-channel including: wholesale, retail stores (full price and outlet) and e-commerce, so getting visibility across channels is critical for managing our business. The beauty of FusionOps Retail is that it quickly processes the vast amounts of supplier, inventory and customers data we have, and immediately delivers in-depth analytics specific to how we manage our business. This helps us drive better decisions and helps push our strategy for future growth as a global leader."
Rapid Deployment in the Cloud
Retailers are able to see an immediate impact because FusionOps Retail is a cloud solution. Customers can easily deploy the solution in weeks, not months and years.
FusionOps Retail is offered as an annual subscription, enabling customers to achieve results at a fraction of the cost. There are no large up-front costs or annual services fee, but a very predictable annual subscription that pays for itself.
Companies in this article
Request More Information
Fill out the form below to request more information about
FusionOps Announces Supply Chain Analytics for Retailers