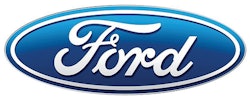 Irvine, CA—May 9, 2001—Data standards are becoming an increasingly important topic in the B2B industry nowadays, and (Extensible Markup Language) XML appears to be the standard that is taking the lead. According to a study released today by Evans Data Corp. entitled the "International Developer Survey," there has been a reported increase of 48.6 percent in XML use among the international developers surveyed since November 2000.
This trend was reinforced by the announcement that Ford Motor Co. has put their proverbial data eggs in the XML basket. According to a release today by Centor Software Corporation, an XML application provider of collaborative commerce solutions, Ford has completed its pilot testing and is deploying into production the Centor Materials Identification and Validation application.
The Centor/Ford partnership represents Ford's efforts to develop a better and more effective way to capture, analyze, exchange, query, and correlate pertinent information about materials properties. Previously at Ford, data had been stored in diverse data sources, which made it time-consuming, expensive, and nearly impossible to access and correlate. By using the Centor materials application, which utilizes XML and HTML technologies to analyze and retrieve complex product data, Ford hopes to leverage its Global Materials Database information throughout the product development lifecycle to address engineering, design, and quality requirements; while also enabling users from other activities such as manufacturing to have access to materials information.
"Collaboration throughout the design process can be significantly accelerated when structured and unstructured data is correlated and then processed with disciplined business logic," said Michael Walther, Centor's CEO. "XML applications, like this one at Ford are attracting tremendous interest across numerous industries. Centor provides an efficient and cost-effective alternative to traditional applications based on RDBMS technology."
Companies in this article