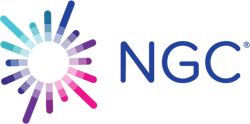 Atlanta October 23, 2002 Solution provider American Software this week rolled out the latest version of subsidiary New Generation Computing's Web-based supply chain software for the apparel industry.

American said New Generation's e-SPS 2002 enables retailers, apparel manufacturers, brand managers and importers of sewn products to have real-time, end-to-end visibility of the entire production process.

The solution is comprised of 11 software modules, including e-Product Development, e-RFQ's & Bids, e-Pre Production, e-Production Tracking, e-Collaboration, e-Pack, e-Shipment Tracking, e-Exceptions, e-Quality, e-Executive Information Systems and Reporting, and Event Tracking and Management System.

The new version offers a new graphical look to reports, enhancements to its time-and-action calendars and event tracking functionality system, a new executive reporting tool and a new quality-control module, according to the provider.

"e-SPS provides users with the visibility they need to identify and solve problems that are prevalent in the global production of apparel," said Alan Brooks, president of New Generation Computing.

Brooks asserted that the new solution can help users reduce their global communication costs, collaborate with trading partners worldwide, monitor and maintain quality control of their production, have better reporting and communication of the production process, and streamline the entire production process from distribution of the production order to product delivery.

Atlanta-headquartered American Software offers a range of business applications for supply chain management, online commerce, financial, warehouse management and manufacturing. Its Miami-based New Generation Computing subsidiary provides solutions for the apparel and sewn products industry. American Software also owns a major stake in logistics solution provider Logility.