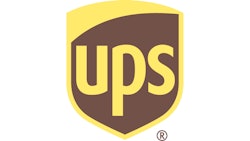 Boulder, CO — October 23, 2006 — Pelion Systems, a provider of manufacturing operating systems based on Lean principles, and package delivery company UPS today announced a new relationship designed to help manufacturers drive Lean supply chains.
By combining their respective expertise in manufacturing, technology, engineering and logistics processes, Pelion and UPS said they aim to create stronger connections between production and distribution and ensure that goods are delivered to the end customers in the most efficient and cost-effective manner possible for all supply chain partners involved.
"At UPS, we focus on taking supply chains to the next level and recognize that the most efficient supply chains are built from the inside out," said Wally Mrozik, president of UPS Professional Services, the UPS business unit managing the relationship. "Pelion's Manufacturing Operating System is a powerful platform for driving efficiency at the factory level, which adds to our ability to help customers pull product through the network at high velocity and effectively meet changing demand."
Pelion defines and executes the processes necessary to achieve pull-based production so managers can have demand-driven visibility and control. Through the coupling of Pelion's technology with UPS's expertise in advanced technology, engineering and project management, the companies said customers should be able to maintain tight synchronization of their supply chain and get the most from their Lean initiatives.
"We are very excited to be working with a leader and innovator like UPS. The Professional Services group's focus on driving the distribution network to peak efficiency is complemented by Pelion's concentration on ensuring that product flowing from the factory is on time and in tune with customer demand," stated Kevin Fallon, president and CEO at Pelion Systems. "This represents a major expansion of Pelion's market presence and a continuing focus on enabling the world's best supply chains."