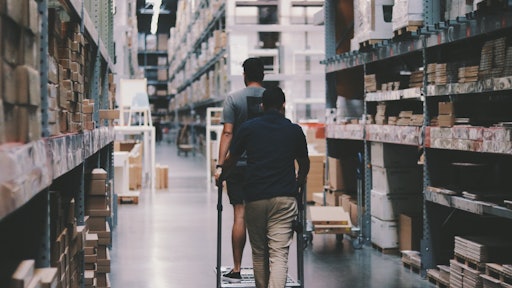 Pexels
The "North America Warehousing and Storage Market: Industry Trends, Share, Size, Growth, Opportunity and Forecast 2019-2024" report expects the market to reach a value of $86.41 billion by 2019-2024, growing at CAGR of 3%.
Back in 2018, the North America warehousing and storage market reached a value of $71.9 billion.
A warehouse can be described as a location used to store finished goods, raw materials, semi-finished goods, imported or exported goods. The products are stored at each point of any product's value chain and are made accessible to end customers as and when required. Warehouses allow the organization, whenever there is sufficient demand, to continue its manufacturing throughout the year and sell its products.
E-commerce has largely driven the need for warehouse space as companies expand their spaces to be closer to the consumer. In addition to this, shippers are also increasingly outsourcing the logistics portion of their activities to warehouse service suppliers, allowing them to concentrate on their core competencies. Apart from this, warehousing and storage helps manage a large amount of inventory as it assists in matching the supply with the demand since all the goods are stored in a central location.