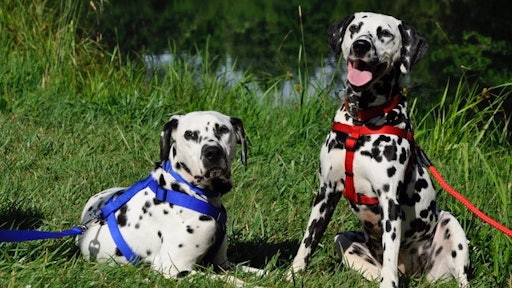 Coastal Pet, has appointed Indigo Software to deploy Indigo WMS at its 400,000 sq ft manufacturing site. Implementation of Indigo's warehouse management software is due to commence in Q2 of 2018.
Coastal Pet is well known for having highly efficient logistics operations, serving B2B trade customers including large retailers and major pet supply distributors. Although the company does not sell its products directly to consumers, it fullfils a rapidly growing number of e-commerce orders placed through its network of distribution partners on behalf of customers.
Despite running an efficient logistics operation, the company had identified further productivity gains could be achieved by implementing a dedicated WMS system. Introducing Indigo WMS would deliver real time inventory accuracy, by eliminating time delays between inventory transactions when items were either awaiting putaway or pre-picked and awaiting dispatch. In addition, available warehouse locations could be identified automatically, avoiding the need for operatives to search for putaway space.
"We require real-time inventory accuracy at every warehouse picking location to avoid having to wait for the system to be updated and we also want to support more efficient floor delivery in the manufacturing area," says Steve Caruso, Operations Director at Coastal Pet. "Currently, raw material replenishments are directed to multiple locations across the entire production facility and a significant amount of time can be spent delivering items when travel paths are not optimized."
Coastal Pet has estimated that their investment in Indigo WMS will generate significant cost savings as a result of reducing the number of man hours required to run the warehouse.
"Although our picking is already optimized for speed utilizing voice picking, the lack of WMS means we cannot process inventory transactions in real time and results in missing time sensitive information about whether items have actually been picked from the location. This in turn impacts our ability to accurately cycle count and improve stock auditing and replenishments," adds Caruso.
Following a review of leading WMS technology solutions, the company selected Indigo WMS because of Indigo's credentials in voice directed technology and extensive Infor Aurora ERP integration experience. In the future if Coastal Pet expands business operations across multiple warehouses.
"Right from the outset we felt very confident that choosing Indigo as our WMS technology partner meant we would minimize implementation risks and maximize business continuity. The company's consulting team have quickly developed an in-depth understanding of our business and how processes could be improved using their WMS technology, plus we are very reassured by Indigo's ERP integration capabilities, which had been proven across many reference sites," says Dana Duff, IT Director at Coastal Pet.