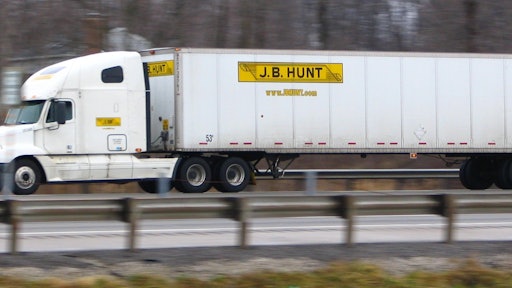 One of the largest U.S. trucking operators, J.B. Hunt Transport Services, is telling customers to budget for transportation cost increases as high as "10 percent or more," as the peak fall distribution season and electronic logging mandate (ELD) intensify a driver shortage, reports the Journal of Commerce.
"This is one the highest periods of trubulence and volatility in supply we have ever experienced, and we don't think it will abate any time soon," John Robert, president and CEO, and Shelly Simpson, chief commercial officer, said in a letter sent to J.B. Hunt customers and obtained by JOC.
To read the full original article, please click here.