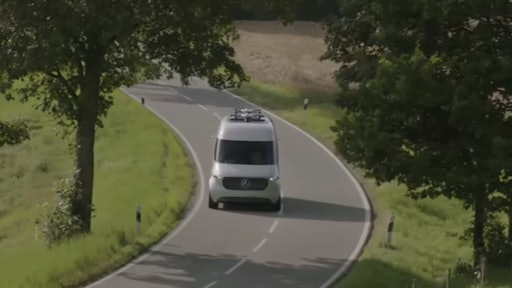 Mercedes-Benz Vans and drone tech startup Matternet created a concept car, or as they're calling it, a Vision Van, which could change the way small packages are delivered across short distances.
The Vision Van's rooftop serves as a launch and landing pad for Matternet's new Matternet M2 drones.
The Matternet M2 drones, which are autonomous, can pick up and carry a package of 4.4 pounds across 12 miles of sky on a single battery charge in real-world conditions.
They are designed to reload their payload and swap out batteries without human intervention. They work in conjunction with Mercedes-Benz Vans' onboard and cloud-based systems, so that items within a van are loaded up into the drone, automatically, at the cue of software and with the help of robotic shelving systems within the van.
To read the full story, please click here.