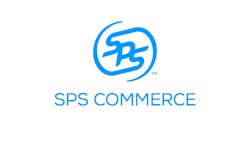 St. Paul, MN February 10, 2003 G.I. Joe's, a Northwest-owned and -operated sports and auto accessory retailer with 20 stores throughout Oregon and Washington, is looking to automate its supply chain processes with SPS Commerce, a supply chain integration service provider.

Wilsonville, Ore.-based G.I. Joe's will use the SPS Vendor Enablement and Management Program to provide its suppliers with hosted testing, electronic transaction and catalog services in a bid to more efficiently meet its suppliers' electronic order management needs.

"One of the problems we have long struggled with is how to reduce the economic and process burdens that are inherent in the traditional supplier transaction methods paper, phone and fax," explained Ron Menconi, G.I. Joe's vice president of merchandising.

Menconi said the retailer aims to use SPS's services to upgrade the performance and speed of its supply chain processes while responding to its suppliers' needs. "The result being," he said, "[that] we will ultimately improve our customers' experience, as we provide them with a greater depth and diversity of product lines."

To date approximately 80 percent of suppliers are still using paper and faxes to communicate with corporate buyers, causing a huge bottleneck in the supply chain. SPS said its automated supply chain integration services help streamline the transaction process, replacing manual methods with a hosted model that can help increase efficiencies and improve order accuracy for enterprises such as G.I. Joe's.

"Mid-market suppliers have different needs than large enterprise suppliers, and their need for electronic resources has typically been neglected due to a lack of options and tight budgets," said Archie Black, SPS Commerce CEO. "Consequently, there is lag time in the supply chain, slower inventory turnover in warehouses or distribution centers and overall lost revenue opportunity. G.I. Joe's recognized it could improve supplier relationships and return-on-investment by creating new opportunities for efficient supply chain processes."