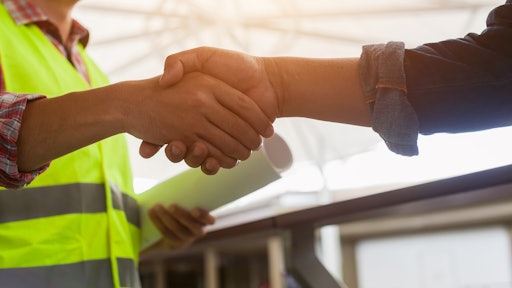 visoot/stock.adobe.com
The frustration of delayed packages and out-of-stock items is far from over. With supply chain impacts expected to continue well into 2023, companies are facing mounting pressure to future-proof their supply chains to satisfy customer expectations. Mitigating the supply chain challenges facing companies requires an in-depth understanding of each part of a product's movement, from the moment the customer clicks 'buy now' until the purchase reaches their home. To accomplish this, identifying and collaborating with the right partners, and deploying the appropriate technology, are key steps for brands to strengthen their supply chain. Doing so will enable brands to continue fostering positive relationships with their customers and stakeholders.
Planning for unexpected supply chain challenges requires a considerable amount of forethought. Brands need to prioritize changes that maximize their chances of weathering supply chain woes. Let's take a look at three changes brands can make this year.
Relationships are critical
The need to pivot is one that we all know too well given the COVID-19 pandemic, with many companies all in the same boat looking for new partners. With so many choices, it can get complicated quickly, making the task of finding the best fit feel impossible. Finding the right partners is often the hard part. Find partners that have a track record in your category and in the markets you're looking to serve and understand how much that partner directly participates in the flow of goods; some partners use subcontractors for warehousing or customs brokering. This may or may not be a fit for you. Regardless of your category or the trade routes your products move through, three things are always important: diversity, solid relationships and resilient communication.
Brands working with one or two partners have a much higher risk of complications than those who have a long list of partners they can turn to. Diversity brings you options and the ability to make agile adjustments. Diversity also means you can cover a broader set of needs as your brand grows.
Solid relationships look more like partnerships than the traditional customer-vendor model. It's about more than transactions -- it's about working together to succeed. This refers to practices like joint planning and forecasting, understanding mutual escalation paths, and policies for business continuity. These builds trust and make it much easier to pivot in the face of disruption.
Communication is the third leg of the stool. Work with partners who can demonstrate resilient communication at all appropriate levels with your brand. This means channels of communication that can get you accurate, near-real-time information and support. It also means a cadence of routine communication to assure a free flow of information and again, build trust. These channels should include support teams, account managers, proactive alerts, and status monitoring.
Enhancing technology
With new technologies comes new capabilities for businesses to automate their processes, reducing the amount of time employees spend on mundane tasks, as well as creating efficiencies in your supply chain. This allows employees to focus on things that machines can't handle – actions that require the human element.
One key advancement is AI, or machine learning. The sheer amount of data brands can now collect has far surpassed previous numbers. By identifying and analyzing new data, organizations have more concrete statistics to make key business decisions – which allows for more concrete predictions and solutions as challenges arise. Machine learning increases accuracy, saving both time and budget.
Many parts of the supply chain are now leaning into robotics as a solution for worker shortages, and the need to increase speed and efficiencies that aren't practical or even advisable for humans. Brands should understand the risk vs reward of robotics. These new and improved technologies are not designed to replace the people you currently have in your organization, but rather serve as a tool to empower those workers to focus on the parts of their job that can add more value. It is also crucial for brands to know what technology will give customers a superior buying experience before they move forward with a change.
Training, training, training
While new partnerships and technology are great resources, training employees is key to long-term success. Proper education and teamwork are powerful tools to keep the supply chain moving smoothly for businesses. Those strong relationships with external teams are only as effective as your team's understanding of the capabilities of those partners. It's the same with technology – employees need to have extensive knowledge of how the new resources you implement work in order to use them appropriately and to the best of their ability.
As companies move ahead with onboarding new external teams and implementing new technology, training and re-training employees is key. Guiding your teams into the future takes time and identifying what their role looks like with those changes is important.
Additionally, companies should invest in smart, supply chain-savvy individuals who can manage your supply chain successfully by analyzing the potential challenges and trends ahead, including what the market will look like over the next few weeks, months and years. By taking the right steps, companies have a prime opportunity to future-proof their supply chains, thus fostering better relationships with their consumers.
Ultimately, supply chains are a critical element of our infrastructure that don't always get the necessary maintenance or updates they need in order to thrive. Building a strong foundation for your organization with the right partners, technology and training are great steps in the right direction as companies look to mitigate supply chain challenges.