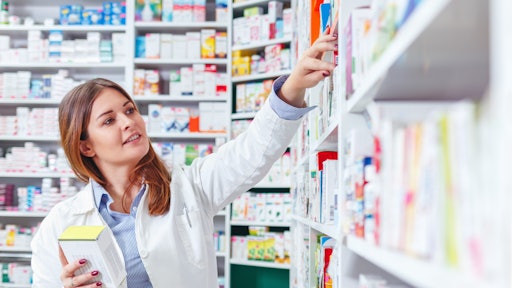 Karanov images
In exactly one week, I will start my vaccination journey! I know the vaccine can currently still be polarizing for many, but I believe it is the right decision for me and everyone should do what they feel comfortable. But in terms of the supply chain and the pharma industries, there is no debate that this is an exciting time!
For SDCE's March edition, I published an article focused on the state of the pharmaceutical supply chain, which primarily focused on how the coronavirus (COVID-19) pandemic has changed the industry forever. When I finished that article, all three COVID-19 vaccines (Moderna, Pfizer and Johnson & Johnson) were limited throughout the country available to only those in limited eligible groups. Today, states are slowly increasing the eligibility requirements as more vaccine supplies become available. For instance, I live in New Jersey and the state will allow everyone over the age of 16 in the state to sign up for the vaccine after April 19.
At first, it was difficult to get an appointment. But once I discovered megasites nearby and went to directly to the source, availability opened right up.
The good, the bad, the ugly
So, what is happening in the vaccine supply chain right besides this supply chain editor getting vaccinated?
Well for one, last week FedEx announced that it had delivered more than 100 million doses of the vaccine throughout the United States and the Centers for Disease Control and Prevention announced 200 million had been delivered to administration sites total.
Additionally, IBM partnered with the state of New York for a pilot program that would allow residents to share voluntary proof of a negative COVID-19 test or certification of vaccination through its Digital Health Pass platform, powered by blockchain. The company also works with Moderna for a broader version as well as for vaccine management solutions for end-to-end traceability.
Many experts are commending the supply chain and distribution partners involved in the vaccine rollouts on an unprecedented performance and plan, as the development and distribution of the COVID-19 vaccines happened faster than any other in history. However, while there are many heroes in this game, there are some villains as well. Unfortunately, criminals are attempting to sell fake versions of these vaccines. INTERPOL announced that South African authorities were able to seize the equivalent to 2,400 doses of counterfeit vaccines at a warehouse in Germiston, Gauteng in addition to fake 3M masks.
Numerous other fake vaccine stashes have been found throughout the world and for sale online and even at a health clinic for $2,000. INTERPOL and many other policing organizations worldwide are diligently working on combatting this issue.
More vaccines
Another pharma company, AstraZeneca, is distributing its own vaccine throughout many parts of the world, but not yet in the United States. The current White House administration is looking for the company to start manufacturing in the United States, adding a fourth option for a COVID-19 vaccine in the country. However, drug regulators in Europe have determined a link between blood clots and this vaccine but maintain that the benefits outweigh the potential risks. The incidents were reported at a rate of 1 out of 100,000 and as of March 22, 18 were fatal in total.
There will continue to be ups and downs throughout the pharmaceutical supply chain as we attempt to reach heard immunity. But the ingenuity and hard work that has gone into these vaccines and getting them out the public remains true and I look forward to seeing where it will take us.