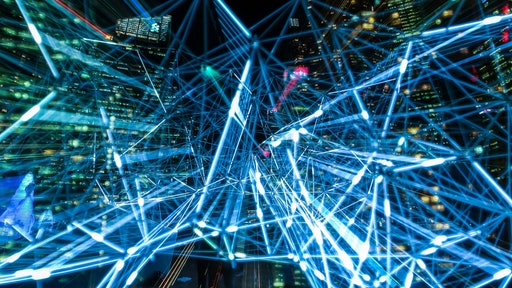 Pexels
2020 has been a dizzying year for retailers, warehouse operators, manufacturers and logistics companies, as the pandemic caused big shifts in consumer buying behavior that will impact supply chains for many years to come. eMarketer predicts that U.S. e-commerce sales will reach nearly $800 billion in 2020, a growth rate of 32.4%, much higher than the expected 18% growth rate. At the same time, brick-and-mortar sales are suffering and expected to drop 3.2%.
Since early 2020, supply chain operations of all sizes have been exploring new strategies and real-time technology to help them adapt to rapid changes in consumer behavior, many of which will continue to accelerate in 2021. For small and medium-sized companies, this year has been exceptionally difficult on their operations, forcing them to adapt more quickly in order to keep up with larger competitors. As supply chain operators begin evaluating their strategies for 2021, these trends will be a crucial part of their planning.
Warehouses are shrinking
Supply chain companies are looking into new warehouse fulfillment solutions that let them do more with less and get goods to customers faster. Traditionally, many warehouse operations were designed to ship pallets filled with similar merchandise to one retail location. But, today, thanks to the rise in e-commerce, warehouse operations are quickly shifting to more "piece-based" fulfillment, where a diverse set of goods must be quickly shipped to multiple locations.
To support this, many firms are exploring newer strategies such as micro-fulfillment, where orders are filled from smaller 3,000- to 20,000-square-foot distribution centers (that are located closer to market) that allow for both faster picking and faster delivery.
Click here to hear how warehouses are adopting technology: According to industry analysts, micro-fulfillment centers can reduce costs associated with an order by 75%.
Companies are also controlling the size of their warehouse operations using options like on-demand warehousing, where companies lease extra warehouse space on a short-term basis. Both micro-fulfillment and on-demand options are especially helpful for small and medium-sized supply chain companies, which can use these strategies to reduce costs and achieve faster fulfillment without investing millions in building huge warehouse facilities.
In-store fulfillment is growing
Supply chain companies are also increasingly relying on store inventory to support fulfillment, as more shoppers choose "no contact" pickup options such as buy-online/pick-up-in-store (BOPIS), which grew 60% in the last year. More than 76% of manufacturers, retailers and logistics firms report that they already rely on store inventory to fulfill orders, and 68% expect the reliance on store-based fulfillment to increase in the next few years.
Inventory management will become even more critical
As businesses explore new and varied fulfillment options, the push for better inventory management will accelerate. After all, companies cannot quickly and efficiently fulfill orders of goods stored in multiple facilities if they don't know the exact location of every piece of inventory at the moment it is ordered, or if they don't know whether they even have the item in stock. In fact, according to IHL Group, U.S. retailers alone lose nearly $145 billion annually due to out-of-stock inventory, and most retailers have less than 75% inventory accuracy. As today's fulfillment options continue to evolve, having an inventory management solution that delivers a high degree of visibility and accuracy becomes even more critical.
That's where technology can help. Companies today are using wireless-enabled inventory management solutions and item-level RFID to track inventory in real time, so they know exactly how many items they have – and exactly where each item is located. These technologies can raise the percentage of in-stocks to 98% or more, thus dramatically reducing lost sales. Using these solutions, enterprises can fulfill orders quickly and cost-effectively whether those items are being stored in a traditional warehouse, in a micro-fulfillment facility, in rented warehouse space or in the back room of the local store.
Labor challenges will become less burdensome
A lack of labor continues to plague the industry, but technology is helping supply chains overcome productivity and labor challenges. Wearable scanners and mobile computers that guide workers through the picking process can drastically improve worker productivity and the number of orders that can be picked each day. This technology can also slash hours off training by making it easier for new employees to learn the picking process.
And, collaborative robots, or cobots, are helping warehouse operators in particular solve labor challenges and cut costs by having cobots take over tedious, time-intensive processes such as materials transport. Cobots can also reduce contact between humans in smaller warehouse spaces, which could help in regions struggling with the Coronavirus disease (COVID-19). Meanwhile, new financing options such as the ability to lease robots instead of buying them have made these alternatives more affordable for small and medium-sized supply chain companies.
Prescriptive analytics will become a supply chain "must-have"
The lightning-fast changes in consumer behavior seen in 2020 – like the unexpected triple-digit surge in toilet paper sales – quickly made supply chain companies realize they needed better visibility into their operations so they can adapt more quickly to unexpected demand or supply shifts.
To achieve that visibility, businesses are turning to prescriptive analytics solutions. Prescriptive analytics solutions analyze operational data using "patterns of behavior," by means of sophisticated algorithms to look for specific operational areas that can be improved.
For instance, prescriptive analytics can determine when it is cost-effective to expedite replenishment of out-of-stock items based on the expected profit. It can also use inventory management data to help companies balance inventory between BOPIS orders and regular in-store sales and avoid "phantom inventory syndrome," where the inventory management system shows that an out-of-stock item is available, but when associates go to pull the item for pickup, it's not there.
Good prescriptive analytics systems create easy-to-interpret reports designed to assist supply chain companies in quickly identifying operational inefficiencies. This makes them accessible even to small- and medium-sized supply chain firms, which traditionally have limited IT resources and no access to data analysis experts.
As supply chain networks continue to undergo huge operational shifts, these are just a few of the trends we'll see in 2021. Retailers, warehouse operators, manufacturers and logistics companies are not only shifting their operations to meet changing consumer requirements; they're increasingly relying on technology to help them do it. In fact, 80% of supply chain organizations are planning to invest in new technologies to be competitive, which means 2021 will continue to be a year of big changes.