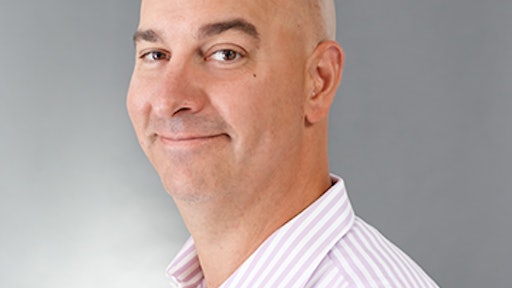 Mobile is becoming a must-have in business-to-business (B2B) commerce to drive more sales, facilitate customer interactions and enable real-time order updates for buyers on the go. With more than half of B2B executives reportedly comfortable making business-related purchases on a mobile device, this omnichannel functionality is a welcome transition away from the industry's previous reliance on inflexible and inefficient legacy commerce systems.
B2B buyers' eagerness for mobile functionality is leading to dramatic gains in digital sales, but there is still significant room for growth. Businesses are reportedly generating 19 percent of digital commerce revenue from mobile channels, not far behind that of business-to-consumer (B2C) digital commerce at 23 percent. Successful B2B companies are using their B2C counterparts for inspiration by creating mobile commerce (m-commerce) apps with user-friendly interfaces, flexible purchase offerings and customized content. With the right platform, B2B companies can completely transform the way they do business and drive more long-term sales.
Key Components of a Mobile Commerce Experience
The on-the-go nature of business buyers necessitates an accessible and robust site experience on their mobile device, as well as their desktop. The ability to conveniently make an order outside of traditional hours and sales locations can be the difference between a lost sale and solidifying a long-term customer. And while the B2B sales process is more complicated than the typical consumer mobile shopping experience, B2B businesses can take a page out of the B2C playbook when implementing an m-commerce app.
This means developing a user-friendly m-commerce experience that allows for complex orders, advanced pricing and invoicing, and seamless on-the-go interactions, while also reducing the steps it takes for a buyer to complete a purchase.
With an intuitive m-commerce app, business buyers can self-serve on their own time without being forced to speak with sales reps at inconvenient hours. What's more, flexible m-commerce apps allow buyers to complete purchases with a few easy steps. Traditional B2B commerce sites, by contrast, often require dozens of complicated steps and clicks before a purchase can be made.
Ultimately, a seamless m-commerce experience will drive sales and loyalty. Business buyers will navigate towards companies that provide on-the-go flexibility to make purchases when it's most convenient. Beyond that, m-commerce can reduce overhead costs for sellers by making self-service more accessible to their customers. When buyers (particularly small businesses) are able to self-serve easily, sales representatives can save time and resources that would traditionally be spent facilitating orders over the phone or making regular on-site visits to storefronts across the country.
For instance, a beverage brand with customers that range from mom-and-pop convenience stores to large retailers, such as Target, can offer each customer a buying experience that makes ordering more convenient and efficient. A sales representative can visit a small convenience store in a rural location and complete onboarding paperwork via mobile; store owners can then begin making purchases on the mobile app. This allows the representative to spend more time on strategic conversations that drive greater sales.
How the Cloud Can Help
While the benefits of an m-commerce platform might be clear for B2B businesses, understanding how to implement one is not as straightforward. Businesses can look to software-as-a-service (SaaS) providers to create flexible systems that can be tailored to their business' individual needs.
Traditional on-premise systems—where intelligence lives locally on the company's own computers/servers—cause a bottleneck in the purchasing process, which can lead to higher customer cart abandonment or lower overall purchase volumes. Typically, these systems rely on multiple sources of data stored in siloed enterprise resource planning (ERP) systems that make for a long, convoluted process on the customer's end. In some cases, buyers are forced to complete more than a dozen steps before actually finalizing a transaction.
But with a cloud-based system, where data is centralized and stored virtually by the software provider, B2B businesses can gain a holistic view of the customer to better understand their needs and simplify the path to purchase. The flexibility and scalability of the cloud breaks down internal silos, merging commerce and customer relationship management (CRM) data that can be used to tailor offerings and mirror the B2C ordering experience. In the cloud, software engineers can make changes quickly and develop personalized features in a fraction of the time. This allows companies to evolve their mobile platforms in real time to meet the unique, changing needs of their buyers as the business scales.
B2B businesses will be smart to embrace mobile as smartphones continue to dominate all facets of the business world. Using SaaS, cloud-based commerce systems allows businesses to develop flexible m-commerce platforms that meet varying buyer needs, reduce overhead costs, build customer loyalty and drive long-term sales.