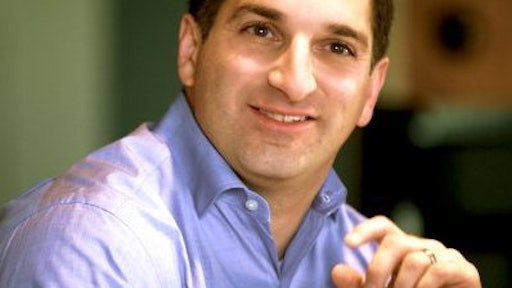 Last-mile delivery is that final segment in the logistics network where finished goods are transferred to the consumer or business that ordered and purchased them. It seems like an easy enough concept, but the devil, as usual, is in the details. According to Henry Harris-Burland, head of global marketing and communications at Starship Technologies, a delivery robot firm, "Last-mile delivery is historically very inefficient and requires a higher percent of cost compared to other areas of the transportation process—up to 40 percent of the total transportation cost can be weighted in the last couple of miles of delivery."
So that's the downside. The upside is that companies are ever-innovating new ways to minimize the cost and inefficiency of last-mile delivery—innovations like delivery lockers, drones, use of the sharing economy and robots. And there are myriad ways to transport goods over the last mile, which isn't really a mile at all. It could be 2 miles; it could be 50 miles.
E-commerce delivery is part of the last mile that you may most be familiar with as a contemporary consumer. And if you live in an urban setting, you can easily see how last-mile delivery gets even more complicated quickly. The transportation of goods in cities, also known as urban logistics, requires finesse to cut through traffic and efficiently make deliveries in an impossibly dense market. The types of transportation that can be used in suburban or rural areas can't always cut it in the city, thus forcing urban logistics providers to get even more creative.
Mike Mulqueen, a partner at JBF Consulting, a supply chain technology consultancy, elaborates, "As a greater percentage of the population moves to urban centers [especially millennials who have a large share of buying power], the cost and complexity of urban logistics provides both opportunities and risks, most notably in last-mile logistics. The density and relative wealth of urban shoppers provides a great opportunity for retailers to penetrate large, affluent markets via e-commerce. However, doing so profitably is not easy. Highly congested cities are adopting regulations around truck access, off-hour delivery times, noise restrictions and pollution, while at the same time, e-commerce customers are more demanding in terms of the speed and time of delivery."
An article from Millennial Marketing, entitled "The Amazon Effect and the Future of Retail Competition," describes the Amazon effect as "the impact the digital marketplace has on the traditional business model regarding consumer expectations and the new competitive landscape. Consumers now expect their buyer journey to be entirely frictionless and immediate." Thus, the Amazon effect is in full effect, creating that last-mile rush, which is only one variable among the many that Mulqueen detailed. The question now, according to Abtin Hamidi, co-founder and executive vice president, Cargo Chief, a third-party logistics company, is: "What technology and processes can be put in place to make that happen?"
Delivery Lockers
The main difficulties of delivering a last-mile package to an urban business or home versus a rural or suburban business or home are security, timing and space. In the country or suburbs, a logistics provider can generally drop off a parcel at any time in a relatively secure area—say, a covered front stoop—near the home, which better protects it from weather and unsavory strangers. Consumers simply bring it inside when they get home.
Rural and suburban businesses and homes also tend to have easy-to-access driveways, parking lots or, at the very least, curb space for a carrier to park. The same cannot be said for urban locations. Therefore, urban logistics providers must innovate to make this costly, inefficient process more safe, effective and profit-palatable. One way United Parcel Service (UPS) is achieving that is through the use of alternate delivery locations and lockers through its UPS Access Point program.
With the UPS Access Point network, consumers can schedule their packages to get delivered at a certain time to a specific UPS Access Point location—reliable neighborhood businesses UPS vetted and partnered with—and then pick them up when it fits their schedule. With this program, consumers know their packages are secure, there when they need it and close by. There is no need to rush as these businesses are open during the weekends and evenings for utmost convenience. Furthermore, consumers can choose to receive automatic email or text alerts when their packages are ready for pickup.
For even greater flexibility, consumers can drop off or pick up their packages at a UPS Access Point locker, of which most are accessible 24 hours a day. It's a fast and secure self-service option for customers in busy areas. Users can track their shipment at www.ups.com or the UPS mobile app to find the UPS Access Point locker holding their goods. Once there, they use the touch-screen kiosk at the locker to receive their shipment.
Louis DeJianne, director of consumer goods, retail and marketing at UPS, summarizes, "The urbanization of our population is causing UPS and other carriers to look at alternate ways to complete deliveries more effectively. How do we make delivery more efficient? How do we place packages and deliveries as close to the end consumer as possible? I think you'll see some traditional and e-commerce companies looking for local fulfillment options to get their product closer to consumers as well."
Drones
Matt McLelland is an innovation research manager at Kenco Innovation Labs, the research and development arm of the third-party logistics company. One of the technologies the lab is exploring is the use of drones and one of the innovations that McLelland is most excited about is Mercedes-Benz's partnership with Matternet, an autonomous drone company, to solve the last-mile delivery conundrum. The companies built a concept van (which already debuted at the Consumer Electronics Show in January) that implements roof-mounted autonomous drones and a robotic package-sorting system. This hybrid package sortation and delivery van aims to decrease the time to not only deliver packages, but also sort them.
According to Quartz article, "Mercedes Made a Crazy Van with Built-In Drones and Robot Arms to Deliver the Packages of Tomorrow," "The van would be loaded up at a depot center and sent on its way. But unlike a regular truck, the packages are not loaded in one by one: Like changing out a cartridge on a printer, the cargo area of the van essentially pulls out and is replaced by a new one filled with packages. The packages are all sorted and their positions made known to the robot arm inside the back of the van before it leaves. When the driver arrives at an area to deploy the drone, he or she can tell the arm to load the package onto the drone. The arm then pulls a package, along with a battery pack that it connects to the drone, through a hole in the van's roof. The battery and package are loaded, and the drone flies to its destination."
Regardless of its utility, the Mercedes Vision Van won't be available any time soon. McLelland warns that, while drone technology is innovative, it also has many obstacles to overcome. He says to be able to commercially operate a drone, Federal Aviation Administration regulations stipulate that the drone must be within line of sight, which is really hindering their use for last-mile delivery … that is, for now.
Sharing Economy
The sharing economy is a phrase that's frequently bandied about, but what does it mean? Generally, it's an ecosystem built around the sharing of resources. For example, Uber uses the sharing economy business model in that it lets vehicle owners choose to make a living by allocating their unused resources—time and their vehicle—to escort people to where they need to go, thereby disrupting the traditional taxi model. In the case of logistics, let's simplify by saying that the sharing economy is Uber for packages as opposed to people.
For example, UPS partnered with Deliv, a last-mile package delivery solution that employs the sharing economy business model, to facilitate same-day delivery from retailer stores. When a consumer makes an online purchase and the retailer has it in stock locally, Deliv schedules a contracted driver to go pick up the package from the retailer and deliver it to the customer within a specified timeframe.
And it's not just limited to cars and vans. John Costanzo, president of Purolator International, adds that some companies are even using pedal bikes to circumvent the congestion in urban areas. He says, "When I was in Europe recently, I saw a bunch of hybrid electric/pedal bikes DHL is using downtown to try to improve urban delivery economics."
"There is an on-demand gig economy that is available to make deliveries," Hamidi confirms, adding that, because truckers are under increasing pressure due to shifting carrier rates and the stress of the long-haul job, "they are starting to take on last-mile delivery jobs for a more convenient and less stressful lifestyle."
Delivery Robots
Starship Technologies is now testing its six-wheeled autonomous delivery robots in select U.S. urban markets. Users request a delivery via a mobile app, then Starship's platform engages the direct delivery of parcels or groceries from specific stores or specialized hubs. For security, the cargo bay of the robot is locked throughout the journey and can be opened only by the recipient. The location of the robots is tracked, so you know exactly the location of your order and the time of arrival.
From the co-founders of Skype, these advanced, self-driving robots can carry items within a 3-mile radius, arriving on doorsteps within 5 to 30 minutes as they are only capable of moving at a safe, pedestrian speed. The company says they're inherently convenient and safe because they can navigate around objects and people, while the entire journey can be monitored on a smartphone. These robots also weigh no more than 60 pounds, fully loaded.
While the applications of this advanced delivery robot may be limited due to distance and time constraints, Harris-Burland opines, "Delivery robots aim to change the way goods are sent and received. We're ultimately aiming to provide on-demand, 24/7 delivery. Robotics and embracing technology is the future of efficient and cost-effective last-mile logistics."
Companies in this article