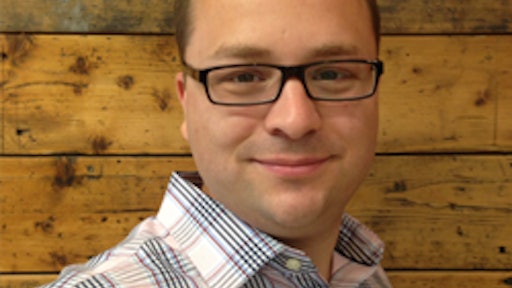 Consumers and retailers view inventory in two completely different ways: Retailers see the inventory in each of their channels, while consumers are only concerned with getting the exact product they want—when, where and how they want it.
While retailers may focus on channels, consumers are channel agnostic. To them, it's just retail. Consumers today shop everywhere: not just in physical stores, but online and mobile, and increasingly via social channels. To boot, when they do go to the stores, they aren't always shopping in the traditional sense. Customers have options to buy online and pick up their items in store, order items online that aren't available in the store, have purchases delivered to their home and many other choices.
With all the moving parts of an enterprise, it can be difficult for a retailer to have the right inventory in all the right places at the right time. Now with new delivery options, such as Amazon's same-day delivery and similar pilot programs from other retailers, consumer expectations are higher than ever. To keep pace, retailers' inventory must move with greater speed and precision than ever before. How can retailers manage their inventory in this new era of increased complexity and heightened expectations?
Barriers to Effective Inventory Management
At the most basic level, retailers should manage their inventory to support consumer demand across every channel: retail stores, web, call centers, wholesalers, resellers, etc. Ideally, retailers should have a complete and accurate view of all available inventory to sell across their entire infrastructure to appropriately allocate inventory to each channel based on demand. The challenge for many retailers is having a holistic view of inventory—and keeping it up to date—to know what is available to sell and how to merchandise the inventory that didn't sell yet.
Another challenge for many retailers is knowing how much inventory to allocate for specific channels in order to achieve the ideal balance. If forecasting isn't precisely accurate, one channel could be taking inventory from another or an alternate channel could have too much inventory for what it can realistically sell—regardless, the result could be extremely problematic.
Optimizing Inventory with a Holistic View
Ideally, retailers should pull all their different channels and inventory silos together to form a single pool of inventory data across stores, warehouses and distribution centers. From there, retailers can then use business logic and algorithms to dynamically leverage inventory from the most appropriate location—routing orders from places based on profitability, proximity to the customer and stock availability—in order to reduce the likelihood of markdowns and lost profit margins. The reality is that consumers expect retailers to always stock the exact products they want and to fulfill their needs every time, and whether they like it or not, retailers must offer a buy anywhere/fulfill anywhere operation to support that demand.
Creating the Right Technology Roadmap
To meet consumer expectations, retailers must identify what technology or system is going to be the best central repository for all inventory information and data. For some retailers, building solutions may be a viable option to collect all the data and information they need to manage their inventory. However, for most retailers, existing technology providers can connect the right data points to enable them to improve and optimize inventory.
When retailers are analyzing their current systems or evaluating new options, the No. 1 priority should be to meet the sophisticated omnichannel fulfillment demands of their customers. They should also create a future roadmap for the customer experience, and what this means for their omnichannel fulfillment and inventory technology infrastructure. Finally, they must ensure that their infrastructure can operate at scale, and how they intend to manage increasing growth and complexity, both now and in the future.
As retailers identify and plan their inventory management priorities, they must keep the consumers' needs in mind. Retailers can maximize profitability and deliver the best possible experience when they optimize their inventory by connecting data across channels. Meeting customer expectations is the only way for retailers to build strong, loyal customer relationships—and optimizing inventory is one of the keys.
Michael Turcsanyi is the senior vice president of product marketing at OrderDynamics.
Companies in this article