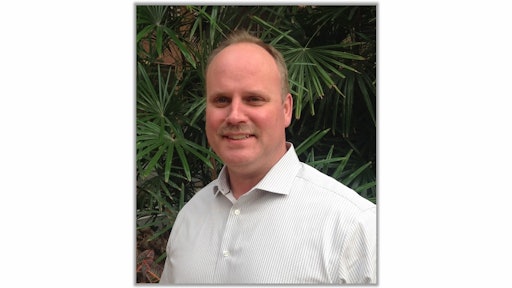 Preparing for the year ahead is an exercise just about every business undergoes this time of the year. But third-party logistics (3PLs) providers in particular have the unique challenge of constantly improving upon how they work with shippers, and in the face of the FedEx/UPS rate changes coming in January, finding new ways to reduce freight costs to keep pricing down for customers. It is more crucial than ever for 3PLs to incorporate information technology (IT) to help conquer these challenges, and relieve the pressures related to costs, time, quality of service and profitability.
In order to save money, better collaborate with shippers, and ultimately, gain a competitive edge, here are the top five actions 3PLs can take as they prepare their 2015 business plans:
1.) Automate Processes and Data Transfers
Despite advances in technology, many 3PLs continue to rely on costly manpower to re-key information for each shipment. By using an automated system connected to customers and trading partners, such as carriers, agents and brokers, information can be entered once and then automatically updated and passed on to the next party—saving time and avoiding errors. What's more, critical shipment documentation, including air waybills, bills of lading and manifests, can be accurately system-generated and saved electronically for greater visibility. Major efficiency gains and cost savings can be made by automating data transfers between systems whether it's for order management, the creation of export documentation or filing of customs declarations.
2.) Reduce Operations Time with Shippers
When it comes to responding to customers' rapidly changing requirements, speed is of the essence; the quickness at which 3PLs can set up new customers or alter arrangements for existing customers can represent the difference between winning and losing a contract. It's critical to consider how a multimodal transportation software package can enable 3PLs to operate faster, better and with greater flexibility. Therefore, 3PLs should consider a cloud-based platform so processes can be configured to meet business needs without the need for expert IT resources or expensive hardware investment. This added agility can also open up additional revenue streams.
3.) Make Trade Compliance a Priority
While many shippers place more emphasis on compliance, many of them do not have the right resources or time to focus on ever-changing compliance requirements. This presents an opportunity for 3PLs to provide continuous education for employees and enforce strong compliance practices within their own organization. In turn, 3PLs can offer customs compliance as a service offering for customers and create a new revenue opportunity for their business. For example, 3PLs can ensure shipments are screened against the denied party list, checking for embargoed countries, or acquiring and tracking all appropriate export licenses. Providing trade compliance services for the shipper enhances revenues and profits not only for the shipper, but for 3PLs as well.
4.) Increase Shipment Visibility
Now more than ever, shippers are demanding better visibility from 3PLs; reliable shipment visibility is essential to keep goods on schedule, costs in check, customers satisfied and margins protected. While this may sound like a daunting task, 3PLs should look for a hosted multimodal transportation software system that provides end-to-end shipment visibility. This solution can actually save 3PLs money by reducing errors and ultimately drive a competitive advantage against 3PLs that can't deliver when it comes to visibility.
5.) Incorporate Automated Alerts
Alerts are a key defense against supply chain factors that are outside of all 3PLs' control. As goods move through the lifecycle, customers look for a view of critical milestones in the supply chain; automated alerts notify them when service-level agreements or major milestones are at risk. And alerts allow 3PLs and their customers to manage shipments by exception while driving greater efficiencies. Supply chain execution software vendors now offer a wide variety of options for alerts—simple notifications that an event occurred or not occurred up to sophisticated options for follow-up activity are just some of the possibilities.
As 3PLs deal with global volatility, spiraling oil costs and stiff competition, planning ahead for 2015 is not a simple task. It is critical that 3PLs take a hard look at operations to determine areas for cost reduction, productivity and efficiency, as well as opportunities for new service offerings and revenue streams. There is also a great opportunity for 3PLs to save money, better collaborate with shippers, and ultimately, gain a competitive edge with the right IT mix. In a business as dynamic and complex as freight forwarding, technology is crucial to maintaining efficient, flexible operations.
Larry Lewis is a parcel shipping expert at Kewill.