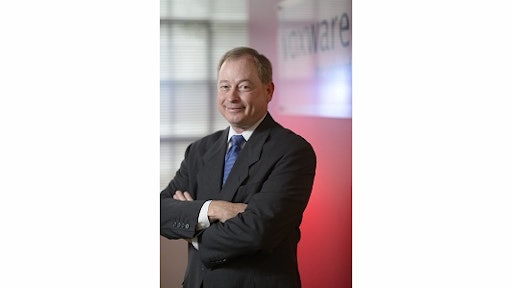 Experts predict that retail will evolve more over the next five years that it did over the last 100, but most warehouse managers don't need experts to know this fact to be true. The rise of e-commerce already significantly altered the way companies fulfill orders. Across industries, companies are taking steps to modernize both their warehouse technology and their warehouse infrastructure to keep up with these changes.
Not only did retail change substantially since most warehouses were built, but so did warehouse technology. Voice automation technology is growing as a faster, safer and more accurate alternative to paper and radio frequency (RF) scanner systems that can help companies keep up with the quickening pace of direct-to-consumer fulfillment. As more and more companies deploy voice, it's important to make sure that they are choosing solutions that help facilities adapt to the changes that already affected the industry and ones that will happen in the future.
New Tech and Your Warehouse Management System: Five Questions to Consider
The last time many companies installed warehouse technology, on-premise software was the only option. As a result, many organizations invested heavily in information technology (IT) staff and supporting IT infrastructure to build, host, and maintain a WMS and additional technology. Any set of features the company requested at the time of installation were hard-coded into the system and essentially locked in for its lifetime. Additionally, the technology that companies installed before the rise of e-commerce and direct-to-consumer fulfillment simply doesn't offer the features warehouses now need.
As companies consider implementing new voice technology solutions in the warehouse, they are going to want to consider how it performs on five key criteria:
What's the impact on the warehouse's finances? One of the biggest drawbacks of on-premise technology is the immense financial impact it has on warehouses. Not only is it expensive to install the software, but it's also expensive to build supporting technology infrastructure to host the solution on site and to make upgrades as the company's needs change.
What's the impact on the warehouse's day-to-day workflow? Warehouses should also pay attention to the impact the software has on day-to-day workflows. In particular, companies want to look for solutions that allow them to adapt their workflows. It's important to implement technology that allows warehouse operators to quickly and easily change and redesign workflows as the industry changes.
How easily does the solution interface with the WMS? Companies should look for technology solutions that easily link up with a WMS without requiring customers to do their own coding. One way to address this challenge is to look at cloud-based voice technology that eliminates the need for warehouses to invest in on-site IT.
How quickly can the solution become fully functional? With on-premise technology, building and installing the system can be a lengthy process. With old paper-based management systems, training staff and new hires can also take up valuable time. But with cloud-based voice, both installation and training are quick and easy, which allows companies to get up and running with new technology fast—sometimes in as little as 10 days.
How easy is it to make changes to the solution? The true cost of an on-premise solution is becoming apparent to many companies as they prepare to upgrade or replace the WMS. Not only is ripping out the technology an expensive and time-consuming process, but warehouses are also finding that replacing the WMS also means replacing the technology and functionality that was hard-coded into it. With the cloud, companies can make changes to their voice solution without having to worry about a negative ripple effect to other parts of the operation.
Adapting to e-Commerce's Effect on the Supply Chain
One of the biggest changes affecting the physical structure of the warehouse and the supply chain is the rise of e-commerce. Ever-faster shipping expectations mean that companies must now move more individual parcels through the warehouse at greater speeds than their facilities were designed to accommodate. Warehouses that were built before e-commerce existed, as a meaningful channel, simply weren't set up to fulfill mass volumes of direct-to-consumer orders.
Before e-commerce, retailers typically stored all units of a particular item in a single picking location in pallet-size quantities. Now, in order to fulfill both e-commerce and brick-and-mortar orders, warehouse staff may have to pick items by the pallet, case or single item—which means that multiple distinct storage locations for each item are required to keep the warehouse organized. In addition to storage, processing direct-to-consumer orders also requires more time. Shipping a pallet to a retailer may be one distinct workflow. Shipping a pallet's worth of individual items requires many more distinct tasks.
As a result, the biggest strategy question that many fulfillment centers are asking themselves right now surrounds the question of how to pick. Seeing the need for more space, some companies are building additional warehouse facilities to accommodate direct-to-consumer distribution. Others are investing in retrofitting their existing facilities to accommodate omni-channel fulfillment. Companies will ultimately make this decision by evaluating the percentage of orders that they ship to brick-and-mortar stores and the percentage they ship directly to consumers as they account for future trends.
To stay ready for change, it's important to not only have facilities that can accommodate different types of fulfillment, but also to implement technology and infrastructure that can adapt. Elastic walls that can be easily moved around and reconfigured are one of the best tools a warehouse operator can deploy. Setting up flow racking and conveyor belts to accommodate both pallets and individual parcels can help a warehouse continue to run smoothly. Lastly, no change-ready warehouse would be complete without a flexible fleet of trucks and trolleys to move various size orders around the warehouse.
Ready for Change Today and Tomorrow
As important as it is for retailers to update their technology and facilities to adapt to changes that already took place along the supply chain, it's even more important for retailers to implement solutions that can be easily changed in the future. The next five years will continue to see growth in e-commerce and mobile commerce, and beyond that, companies can expect greater change. Consumers who are enabled by an ever-increasing bevy of technology are driving changes in retail—and these changes will only accelerate.
Retail is not at the end of an evolutionary cycle, but is, in fact, right at the beginning of a coming wave of technology-driven changes. Companies must take measures to implement solutions that can easily adapt to changing conditions that don't lock them into any one way of doing things. The risk that time will make technology obsolete in just a short time and costly to replace is just too high. Companies taking measures to avoid solution lock-in are more likely to avoid solution obsolescence and costly replacements in the future.