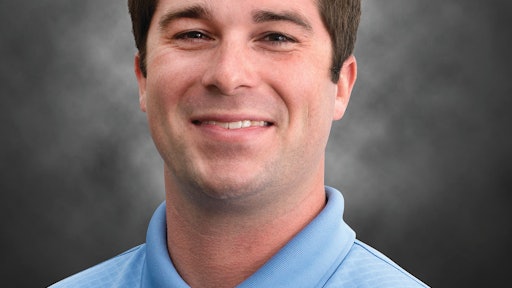 Day after day after day, sales executives of third-party auditors everywhere hear the same thing: "We do that in-house." What's more, they hardly get the words out before that window of opportunity is slammed shut, boarded up and dead-bolted.
If you happen to be that potential prospect for the sales executives, make no mistake, I genuinely understand your dilemma—you're busy and time is everything. But when was the last time you asked yourself: Is my audit accounting for all of my activities? Am I breaking even with my internal audit procedures? Or am I actually losing out on potential savings because my staff is not equipped with the proper skill-set to key in on such factors?
Chances are you have hourly employees who spend several hours a week chasing down credits that will only add up to minimal returns. That means that once you factor in the landed cost of that employee your audit is actually costing you money. And if a lagging return on investment (ROI) wasn't bad enough, you're not maximizing on existent additional value-adds.
Weigh your options
Whether you use outside or internal audit services for your parcel supply chain, it's important to weigh your options and choose the best service that will close gaps in your business processes. Know what your audit identifies and maximize on hidden, revenue-generating streams that it might miss such as:
Late Deliveries—You might be thinking: "Now, I know my internal audit catches late deliveries." But did you know that air shipments are time bound to the minute, not the day? That means if that air shipment to Wichita hits its recipient's desk a minute late, it's eligible for a credit on the shipping charge. If late deliveries are anticipated, ensure that you are catching all of them and plan accordingly.
Non-Deliveries—Not sure if a shipment reached its destination point? Every parcel that leaves your warehouse is automatically insured up to $100. Those that don't get a delivery scan leave you entitled to the cost of the merchandise—up to $100—in addition to shipping charges, even for packages that don't carry a declared value. Each carrier delivers with more than 99 percent efficiency but less than one percent of billions of parcels can leave quite a few credits on the table. Know what happens in the event that an undeclared value package gets lost and be prepared for any additional expenses.
Commercial versus Residential Surcharges—Even with seasonal help, parcel carrier drivers are busier than ever and mistakes are inevitable. And if those mistakes happen to be incorrect residential surcharges, you could be out anywhere from $2.50 to $4.50 a pop.
Manifest but Not Shipped Labels—Your logistics team runs like a well-oiled machine—they're essentially involved in all processes to make sure that your customers receive exactly what they ordered when they're supposed to. Only problem is that someone just printed 20 labels—twice. But no time to worry with it now, right? Just apply the second set, toss the first and "Viola!" everything is ready to roll by pick-up time. But when your invoice rolls in, guess what? You'll be charged for both sets of labels.
Address Corrections—Not only were there 20 extra labels, but "Street" was abbreviated "St." on 11 of them. Remember that seasonal helper? Well, it's his first day on the job and he made sure "Street" was spelled out four times before the driver let him know that's costing you six dollars each. Assuming you have visibility of these corrections to begin with, identifying those packages is an accountant's worst nightmare.
Understand your options
The primary benefit of hiring a third-party auditor is its ability to uncover savings that you didn't know were available. Find one that bills for a percentage of the refunds it recovers and you'll put money back on your bottom line while paying for the service with money you never had to begin with. And the perks don't end there.
Look for value-adds, such as reporting and optimization tools, that identify additional cost-saving opportunities within your parcel supply chain. Use these to find holes within your business processes and implement initiatives that will result in soft-dollar savings that the auditor you hire will not share in.
Combine the savings and enhanced visibility with the minimal work required by you and your team and you'll soon find yourself thriving in any economy.
Brandon Staton is National Account Manager for Transportation Impact, Emerald Isle, N.C., provider of contract benchmarking, distribution analysis and carrier negotiations services for the small parcel shipping industry.