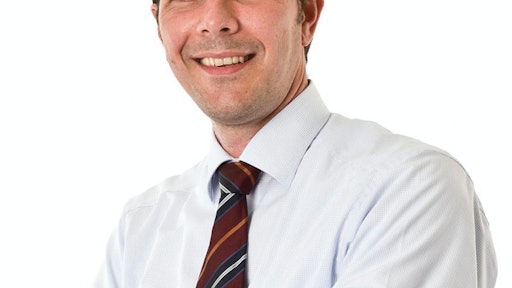 Takeaways:
WMS must be fully integrated with the TMS and be used as a tool to reduce costs within the larger supply chain
Track the performance of carriers and suppliers, giving them regular feedback and setting KPIs with rewards for meeting them
Building trust with customers is a key element in keeping them
Using the information gained from implementing a state of the art WMS will help identify and remove bottlenecks
The boundaries between traditional logistics solutions such as Transport Management, Freight Management and Warehouse Management have been continuously blurring to envelope each other as their scope of work looks at a larger supply chain. That being said, organizations must use their software solutions wisely to effect improvements within the supply chain to realize the full potential cost savings and efficiency improvements such a system can generate.
In fact, in the Chief Supply Chain Officer Report 2011, 88 percent of respondents viewed supply chain improvements as important or very important for ensuring operating cost reduction. It is my belief that as the fulcrum of the supply chain, it is essential that organizations use their WMS solutions to optimize their warehouses and effect changes and process improvements up and down the supply chain. As customers continue to become more speed-and-service orientated, an organization's supply chain performance will become integral to their survival.
Warehouse visibility: How much do you need?
For organizations to know how much inventory they have in a warehouse visibility has become a standard offering of regular WMS solutions, and most organizations have that. However, a powerful WMS goes one step further in providing visibility. Through automated processes, companies can trace the movement of goods within the warehouse or distribution center, keeping track of exactly where the product is (whether in picking, packing, loading or transportation within the warehouse) down to the individual shelf or tray level.
Moreover, a good software suite is able to trace inventory in transit and inventory levels at the supplier's warehouse, allowing organizations to lower their minimum inventory levels and automate stock replenishment orders to suppliers through accurate forecasting. When employees change shift they immediately know what orders are currently in progress and what the assigned tasks are, resulting in no disruption in operations. The extra visibility gained by a more powerful system improves efficiency and flexibility, decreases lead times and most importantly, reduces manual errors to a bare minimum resulting in excellent service for the customer.
Is it necessary? Yes, I believe it is. In today's world the organizations with the best supply chains will be the most successful as supply chains compete against each other, therefore, every improvement is essential.
Optimizing the warehouse: Making sense of data
Often, as an organization grows, the scope of work, product offering and stock levels change with the business, resulting in the warehouse operations being different from what it was originally set up to accomplish. Therefore, first and foremost, organizations must continuously make use of the information gained from implementing a state of the art WMS to identify and remove bottlenecks. This could include re-assigning packing stations to different goods, creating a buffer zone for heavier consignments or even moving the picking and packing stations to improve access and movement within the warehouse, resulting in a continuous flow of goods. Another important aspect is having accurate knowledge on the amount of time required to pick, pack and load goods. This information is invaluable in planning delivery schedules, fulfilling customer orders and reducing minimum inventory levels and must be monitored over a longer period of time to re-assess the product offering ratios and warehouse processes via a continuous improvement process. By using simple projection and analysis tools, warehouse managers can justify improvements to senior management using real data.
Integrating WMS with TMS
As the central point of the supply chain, the WMS must be fully integrated with the TMS and be used as a tool to reduce costs within the larger supply chain. For example, when a sales order comes in, a WMS automatically processes all the documents required and assigns the packing of the consignment according to the urgency of the delivery. After integration with a TMS, the system will be able to calculate prices for different transport providers and identify the best option based on pre-set rules. The WMS already has data on the weight and volume of the goods being shifted, and is able to group consignments together or choose transportation modes to ensure that vehicles run at full capacity. The organization not only reduces costs significantly (by running fewer trips) but also improves its green credentials. Seventy-five percent of respondents to the Chief Supply Chain Officer Report 2011 attribute their push for sustainability as a way to create a positive customer image and enhance their brand equity, emphasizing the importance of having a "green" image.
Start with the basics
Customers want to know where their product is, how long it will take to assemble, deliver, etc. In a demand-pull environment, good service is essential in retaining your cash flow sources. Therefore, why not make information related to their products available to them? This will go a long way in building trust with customers, a key element in keeping them. Likewise, organizations should track the performance of carriers and suppliers, giving them regular feedback and setting KPIs with rewards for meeting them.
A WMS, when used properly, can have large impacts on the supply chain. However, the key is to first get a clear picture of the ideal processes in the warehouse and then implement the software based on these. Automatically, you operate faster and are more agile in responding to market changes. Once the warehouse and larger distribution network is optimized, extend information acquired from the warehouse to other points of the supply chain, such as the transport network and customer/supplier relations. Improving the supply chain is not a one-time strategy. It must be constantly monitored and looked at via a continuous improvement process. As the scope of work of WMS, TMS and more blur into each other, the real winners are organizations that have the tools on their doorstep to enforce radical change and remain competitive in a tough environment.
Dr. Torsten Mallée is the General Manager of AEB (Asia Pacific) Pte Ltd, a provider of software solutions for logistics and foreign trade. For more information, visit http://www.aeb.com.sg