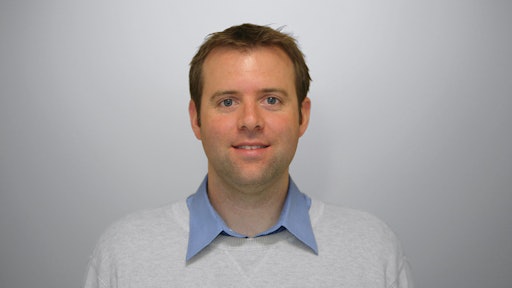 Takeaways:
Determine early on which items you are willing to reduce in price over time and for how much.
Markdowns can play an important role in product lifecycle management.
Technology is a key factor.
The word "markdown" is enough to make most retail executives cringe. Markdowns are often associated with margin degradation and profit loss—and some companies believe that cutting prices for their products could negatively impact their brand image. Although inevitable, retailers have historically viewed markdowns as a necessary evil designed to help sell old or slow-moving inventory.
But in an era of intense competition among retailers, growing demand or consumer price transparency and the mounting threat of inflation, businesses are starting to rethink their pricing strategies, and thus their perception of markdowns. Recent research supports this shift: 48 percent of companies in a Retail Systems Research study* said they have deployed or are in the process of rolling out markdown planning and forecasting solutions. Another 33 percent of respondents said they are evaluating or exploring solutions to improve these capabilities.
What does it mean to have a markdown plan in place? Instead of simply slashing prices at the end of a season in an effort to offload unwanted products, retailers should determine early on which items they are willing to reduce in price over time and for how much. Taking a more proactive approach to markdowns will help retailers better manage product lifecycles and stock levels. For example, if an item begins to fall behind its expected rate-of-sale, the company can tweak the product's price to ensure it sells out by the end of the season. Price drops, even if relatively small, attract today's discerning shoppers, who can actively monitor and compare prices anywhere and anytime via mobile technology.
But deciding to implement an effective markdown planning process can be a daunting task. At JustEnough Software, we recommend the following strategies to help retailers make the most of their markdowns:
Start with a plan. A markdown plan means nothing if it's not tied into the overarching financial plan. Retailers should determine how much they are willing to spend on markdowns to hit their financial targets. It's equally as important that retailers are able to not only execute on the markdown plan once it's in place, but also monitor it in real time. This will ensure that adjustments can be made as the season progresses.
Consider price elasticity. An obstacle retailers may encounter as they embark on creating markdown plans is understanding how markdowns can impact a product's rate-of-sale. Incorporating price elasticity into the plan can play a dramatic role in the quest to make markdowns a strategic part of the pricing process.
Plan markdowns at different levels. Retailers must be able to plan markdowns at both the product and aggregate levels, all while maintaining complete visibility into current inventory levels, price elasticity and product rate-of-sale. This gives companies a holistic view of their markdown strategy, enabling them to see how potential price cuts could affect a particular product category or how they might impact the ability to reach margin or revenue targets.
Effectively manage product lifecycles. Markdowns can play an important role in product lifecycle management. Smart retailers will leverage effective markdown planning to not only ensure that there is less stock left over at the end of the season, but to also manage new product introductions and phase-outs. A plan supported by advanced technology will be able to calculate which products are expected to exceed their phase-out dates, as well as provide an estimated sell-through timeframe.
Retailers that avoid putting a markdown plan in place may experience increased obsolescence, cannibalization of new product lines and decreased sales. The impact could even extend to the store as new and old products are shoved together on store shelves or displays, resulting in cluttered and disorganized stores that even the most loyal customers will find difficult to shop in.
Technology is a key factor when it comes to creating an effective markdown plan. Retailers should look for advanced technology that integrates with the rest of their retail planning solutions. This will help them both effectively plan and execute their markdowns, as well as constantly monitor how they are doing against the plan using real-time data.
*Retail Systems Research, Optimizing Price in a Transparent World, April 2011