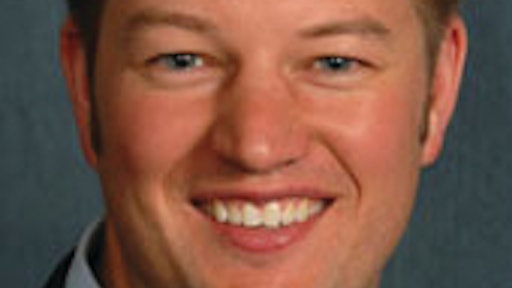 Software-as-a-service (SaaS), a term first coined in 2001, has received significant attention in the last three years. SaaS is a new deployment model for enterprise software in which the software is provided to users over the Internet using computing infrastructure provided by the software company. In the SaaS model the software is typically licensed with a subscription that includes the software license, technical support, technology updates and use of the underlying computing infrastructure (hardware, operating systems and databases). A pure SaaS model also supports multi-tenancy, with all users running the same version of the software. Multi-tenant systems provide efficiencies because there is a single system to maintain for all users.
The Cloud refers to an Internet-based computing structure where computing power is made available via the Internet. The Cloud provides computing power "on demand" similar to an electrical utility. Many enterprise software applications are able to be deployed in a Cloud environment, which provides several benefits, including the ability to scale up or down the usage of the computing power required to run the software applications.
Warehouse Management in the Cloud
SaaS applications have been used extensively in customer relationship management (CRM) software. Salesforce.com was a pioneer in this area and brought significant attention to this new deployment model. The model has also extended into other parts of the enterprise like human capital management (HCM) and enterprise resource management (ERP). Traditionally SaaS applications have been deployed to users who typically do their work at a desk using a Web-browser user interface.
The traditional thinking was that SaaS was not a good solution for execution-intensive applications like warehousing and manufacturing. These systems require near real-time responses as users receive, pick and ship product. Additionally, these systems often require integration to complex material handling equipment such as conveyors, carousels and pick-to-light.
However, the traditional thinking about the use of SaaS for warehousing is changing. Through improvements in technology and prototyping of various deployment options, SaaS-based WMS is now reality. Warehouse workers are able to connect to the WMS from their mobile handheld computer using the Internet. The WMS provides them optimized work instructions to perform tasks in the distribution center. Additionally, management has visibility to inventory, work tasks and performance of workers through Web-based user interfaces that connect to the WMS over the Internet.
The SaaS option for WMS can be even more flexible when the WMS is deployed in a Cloud architecture, which provides the flexibility of SaaS with the additional flexibility of having all computing resources available on demand.
While technology advances have made Cloud WMS feasible, businesses must decide if this option makes sense for them. Here are a few reasons why a business may select a Cloud-based WMS over a traditional on-premise deployment option.
Reason 1: Shorten Time to Value
The business decision to implement a new WMS is often driven through a comprehensive business case. A WMS business case will often show tremendous benefit in terms of inventory accuracy, improved order fill rates and ability to provide customers with value-added services. The business case will also account for significant upfront costs in terms of software licenses, infrastructure build out (hardware, networking), and project implementation costs. While these business cases often show positive return on investment, the breakeven point may be years after the initial implementation begins.
A Cloud deployment option can significantly alter this business case, resulting in a payback that is much earlier. This is true for several reasons.
First, Cloud deployments happen faster. There is no infrastructure that needs to be purchased and installed. The user's IT team does not need to be trained on system administration, system back-up/recovery or upgrades. These activities are all managed by the software provider. Removing these tasks can shorten WMS implementations by one-third, according to industry estimates.
Second, the pricing model for Cloud deployments reduces upfront costs and overall risk for the buyer. WMS is typically licensed with a large, one-time upfront license fee. This puts significant risk on buyers paying for the entire lifetime use of the software before they even get to try it. Additionally, it shifts a significant cost in the business case to the earliest stage of the project, when it is not possible to receive any value from the software because the software is still months away from being installed. In contrast, a Cloud deployment option minimizes upfront investment and aligns the expense of the system to the same time period in which the user is receiving benefits from the system.
Reason 2: Get out of IT Queue
A common challenge for many line-of-business technology buyers is the dependence on the IT organization. Although the Operations group may have a strong return on investment associated with the implementation of a WMS, they are not able to prioritize the WMS project high enough to get the scarce resources in the IT department.
Cloud-deployed WMS significantly reduces the burden on a company's IT organization. As was mentioned above, tasks that typically would be the responsibility of the IT organization like server set-up, back-up and recovery are left to the technology provider. This approach allows the line-of-business user to re-prioritize their WMS project and remove the dependence on already constrained IT resources.
Reason 3: Leave It to the Experts
In the wake of recent economic uncertainty, many businesses are revisiting their core competencies and choosing to outsource activities that are outside of their core focus. This allows business more flexibility to increase or decrease their use of these services as business conditions change. Rarely is "WMS system administration" a core competency. Instead, WMS is an area that can be outsourced to your technology provider.
Technology providers have unique skills that have been developed over many years creating, maintaining and supporting WMS deployments. In a Cloud-based deployment model, the engineers who administer the system have immediate access to the engineers who designed and developed the system. This provides a great wealth of technology talent that specializes in the creation, deployment and support of the WMS system. Additionally, there are economies of scale benefits by having an organization support multiple customers, rather than each customer developing its own internal competencies to support the system.
The Promise of SaaS
While the reasons stated above certainly make a solid case for investigating SaaS WMS, there may be additional benefits. Commerce is increasingly becoming "frictionless." As the flow of information between trading partners increases, both parties are able drive down supply chain costs and improve customer service. WMS is uniquely positioned to provide detailed information to both buyer and seller about the products moving through the supply chain. As more companies move to Cloud-based WMS, opportunities increase to share even greater information. Imagine the transparency of inventory flows if both the shipper and receiver of goods are running on the same Cloud-based WMS. Real time inventory visibility is simple and the need for complex B2B integration is minimized. And that may prove to be the true promise of SaaS WMS.