*This content brought to you in partnership with Loadsmart*
Loadsmart's downloadable Historical FTL Market Rates Calculator is designed to provide you with valuable insights into your rates over the last three months.
Discover the true position of your rates in the market over the past three months and uncover valuable insights about your performance in specific lanes.
Using our calculator is easy. Simply add in your shipment origin, destination, and the rate you paid and the calculator will automatically calculate your insights. Download Now!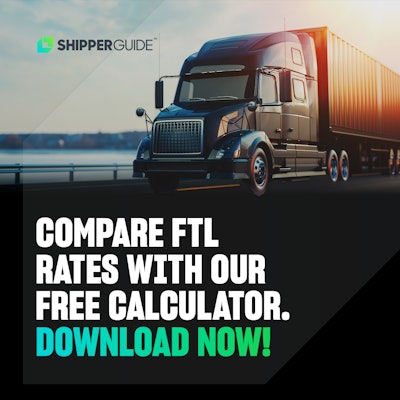 Our content sponsor, Loadsmart, would like to contact you in the future by email or phone to provide you information and news about Loadsmart products, services and events. By filling out the form below, you consent to receive these communications. You can change your mind at any time to stop receiving such emails and/or calls. See the Loadsmart Privacy Statement for more information.