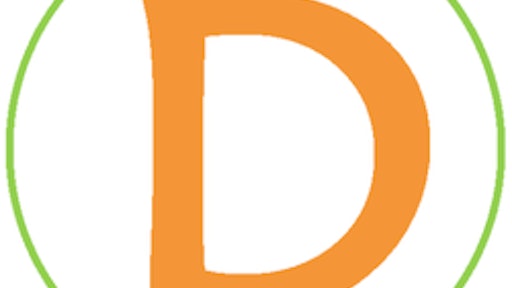 DeliveryCircle, LLC, a same-day delivery solution for shippers, announces that their disruptive technology will revolutionize last-mile delivery by matching drivers, vehicles and merchants local delivery needs, with services at next-day pricing. The DeliveryCircle technology platform enables large, national shippers to tap into local, last-mile delivery services, which were previously difficult to provision, track and control. Merchants give customers a choice of time, vehicle, person and place for the most convenient same-day delivery.
"Through software and a mobile application, DeliveryCircle provides last-mile delivery services with professional drivers for a delightful customer delivery experience," says Vijaya Rao, CEO of DeliveryCircle, LLC. "Our last-mile model offers shippers local and regional, same-day deliveries at the price of next-day transport."
"JRINK is building the next 'Sephora of Wellness', a direct-to-consumer health & wellness company anchored in using plants as medicine. Partnering with fellow women-owned Delivery Circle, JRINK is able to offer reliable and best-in-class last mile delivery to customer homes & businesses," said Shizu Okusa, Founder and CEO of JRINK.
DeliveryCircle offers flexible models for shippers:
On-demand: point-to-point, time critical
Sweep-based services: daily or more frequent point-to-multipoint
DeliveryCircle's software integrates with a seller's checkout page, giving customers choice and convenience of delivery. The flexible, on-demand solution enables B2B and B2C enterprises to efficiently offer same-day delivery of everything from food to auto parts to critical goods. Users have the ability to deliver one-off packages across town, execute omni-channel strategies like delivery from storefronts or enable specialized, time-sensitive deliveries.
DeliveryCircle Seeks Local Courier Service Allies
DeliveryCircle seeks same-day delivery, courier services to meet the delivery expectations of large, corporate enterprise customers. Couriers can be individuals or small local firms. DeliveryCircle customers ship packages from a warehouse, distribution center, or store to other corporate locations and private homes. Vans are among the needed delivery vehicles for pickup and delivery of last-mile shipments. Item sizes vary and the industries served are retail, e-commerce, healthcare, furniture, etc. These alliance partners must understand the need for reliable, last-mile delivery services, but can be any size company and may work in their preferred location.
"DeliveryCircle grew from roots in Delaware to offer service in 19 states, with more to come," adds Rao. "Our clients don't have to invest in assets or overhead to deliver packages on the same-day—we take care of customer expectations and provide fast deliveries so our clients can concentrate on growing their business."