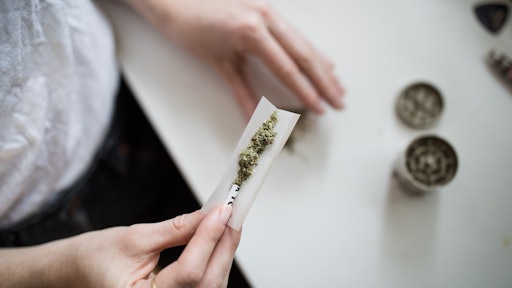 Photo by Thought Catalog on Unsplash
The transportation is in the middle of an ongoing driver shortage as companies struggle to recruit and retain drivers. Now, the industry is placing blame on a new scenario that they have never faced before: legalization of recreational marijuana.
In a testimony for the House Transportation and Infrastructure Committee's Subcommittee on Highways and Transit on Wednesday American Trucking Associations President and CEO Chris Spear told lawmakers that legalization of the substance by states is making it harder to recruit drug-free drivers.
"Obviously the use of marijuana — impairment from marijuana and opioids — these are all concerns to our industry and are added headwinds in terms of attracting talent," Spear told lawmakers at a hearing to examine pressures the industry is facing.
The hearing came as the industry faces multiple challenges, including the driver shortage and a rise in the number of trucking accidents, causing the House to create more stringent regulations.
Spear told the subcommittee that the industry is willing to work with regulators when it comes to marijuana use, suggesting that Congress and private-sector innovators create a method for instantaneous testing similar to how it is done for alcohol impairment.
Ten states and the District of Columbia have legalized recreational marijuana, while more than 39 allow it for medical use. However, under federal, the substance is still illegal.
"We simply cannot have that in the industry. … You cannot have people that are using controlled substances, that are impaired operating 80,000 pound equipment or tanks full of chemicals or petrol," Spear said. "It is a problem that the states, we don't believe, are taking into consideration.''
Illinois Republican Rep. Rodney Davis, the subcommittee ranking member, said that several carrier members are currently paying extra to do hair testing in addition to the urinalysis when it comes to drug testing.
Though, pot isn't entirely to blame. Young people just don't want to working in commercial truck driving as the industry still offers poor wages and working conditions.
Meanwhile, the industry, which has an increasingly older workforce, is seeing their drivers retire with no one to fill in for them. Some lawmakers have proposed lowering the age requirement for commercial long-distance truckers if they have military experience, but others are strongly against it.
"That's probably wages and the really appalling working conditions that come with being a truck driver in our country today," says D.C. Del. Eleanor Holmes Norton. "This is not an occupation in which people want to engage today, especially young people, and we need to understand it."