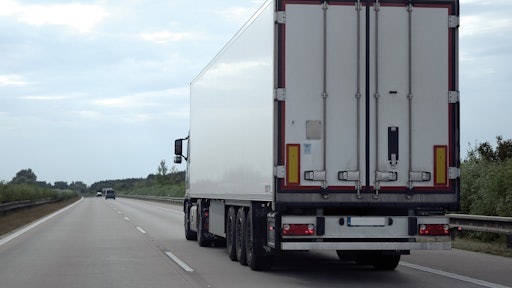 Shippers are going to market much earlier this year as evidenced by quantitative data from the Ticontract transportation sourcing platform, due to e-commerce sales projected at 17 percent to 22 percent higher than last year, and Black Friday and Cyber Monday sales forecast at more than $2 billion and $2.5 billion, respectively.
In response, Transporeon Group, a global provider of a cloud-based supply chain execution platform, recommends that shippers go out to bid sooner rather than later to secure 2019 transportation contracts and better address the tight capacity market.
"There has been an increase of more than 1,000 RFPs (requests for proposals) through Ticontract year-over-year between July 2017 and July 2018," says Patrick Pretorius, director of sales, Ticontract Americas. "This 20 percent uptick is not an irregularity, but a symptom of the unprecedented levels of increased demand."
Going out to bid now, with next year's capacity expectations clearly described per lane, will help shippers secure the transportation capacity they need to keep customer service levels high. Transporeon Group suggests using an automated e-sourcing tool purpose-built for transportation procurement, such as Ticontract, which can help shippers  uncover hidden capacity while potentially reducing transportation spend and consolidating suppliers.
"One of the benefits of the capacity crunch is that shippers have been able to identify the key geographies where they struggle with capacity," says Pretorius. "Gathering volume and lane data from stakeholders in the buildup to an RFP can be challenging, especially when a shipper does not have a TMS or is working from multiple legacy ERP platforms."
Pretorius adds that the current capacity situation reinforces the importance of demand planning, and transportation procurement teams are leveraging the added attention to remind stakeholders of the importance of accurate forecasting. Going through a formal RFP process in the final few months of 2018 can also keep incumbent and potential new carriers aware of upcoming volume to help shippers gain or maintain "preferred shipper" status. 
Companies in this article