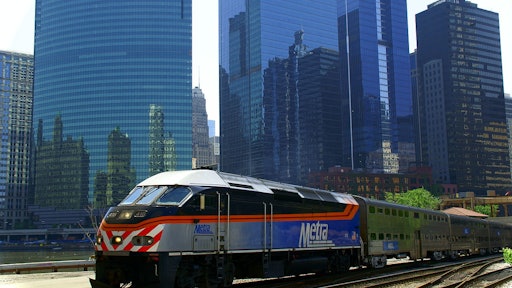 Chicago officials broke ground for the $474 million 75th Street Corridor Improvement Project on Oct 1. The project aims to eliminated one of the most congested points in the U.S. rail network.
The Chicago Region Environmental and Transportation Efficiency (CREATE) Program is a public-private partnership between the U.S. Department of Transportation, the State of Illinois, Cook County, City of Chicago, Metra, Amtrak and the nation's freight railroads. With the partners, CREATE will invest billions in critical infrastructure improvement projects to increase the reliability and efficiency of passenger and freight rail operations in the heart of the nation's rail network and enhance the quality of life for Chicago-area residents.
Chicago is the busiest rail hub in the U.S. rail network with 500 freight trains and 760 passenger trains passing through the region each day. The 75th Street Corridor Improvement Project (CIP) will use private and public dollars to address the complex segments of the rail. The project will create faster and more reliable service for Metra riders and will also benefit freight customers, while reducing emissions.
"The CREATE Program is grounded in a simple idea — solutions to big challenges only happen when everyone is at the table," says Edward R. Hamberger, President and CEO of the Association of American Railroads. "We are all committed to improving service for both Chicago rail commuters and freight customers nationwide, and this project dramatically moves the ball forward by untangling one of the most congested points in the U.S. rail network. America's railroads are here for the long-haul as we continue to advance rail in Chicago."