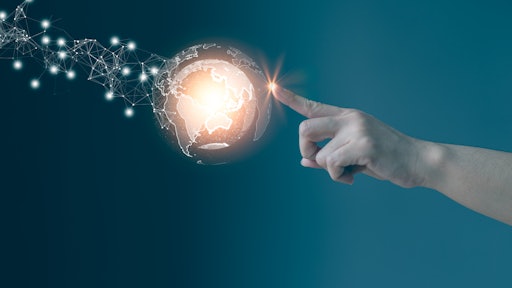 seastudio/stock.adobe.com
Driven by remarkable technological advancements such as artificial intelligence and machine learning, the global data landscape is expanding at an astonishing rate of more than 25% each year. This exponential growth presents organizations with an opportunity to harness the power of predictive analytics. By leveraging this wealth of information, businesses can transform their supply chains to be more agile and resilient.
In today's uncertain market, the ability to have not only visibility into the supply chain but capability to act and pivot in real-time can make or break a bottom line—making predictive analytics more than just a helpful bonus feature, but a necessity.
Why Predictive Analytics Matters to Shipping and the CX
The escalating economic ambiguity has brought about a surge in threats to the shipping experience, most notably with porch piracy and fraud. In 2022, Safewise reported a staggering increase in 50 million packages disappearing from porches compared to the previous year, totaling over 260 million missing packages. Notably, a recent UPS Capital Insurance Agency, Inc. report revealed that surveyed online shoppers attribute half of the overall customer experience to the shipping process. Given these statistics, it's no surprise that a majority (71%) of surveyed merchants believe that providing customers with access to advanced shipping analytics would improve their business' overall customer satisfaction and effectively combat these perils.
At its core, predictive analytics empowers merchants to identify shipping patterns and trends by analyzing current and historical logistics data. By extracting valuable insights, merchants can anticipate possible future events and outcomes, enabling them to make informed decisions about handling shipments. These insights facilitate smarter shipping strategies, including route optimization, utilizing alternative addresses through access points and accurate demand forecasting.
By adopting proactive measures, merchants can preemptively identify potential risks associated with their customers' packages – all before they occur – contributing to a seamless and dependable shipping experience. This proactive approach not only cultivates happier customers but fortifies the merchant's reputation and bottom line through enhanced customer experiences, minimized losse and increased revenue.
Revolutionizing the Supply Chain: Harnessing the Power of Data Insights
In line with the report from UPS Capital cited above, nearly four in five merchants (84%) surveyed indicated their willingness to invest in premium access to data insights that leverage predictive analytics. This willingness is driven by their desire to mitigate shipping issues and enhance overall customer satisfaction. But how exactly can predictive analytics do this? Let's dive into a few examples.
Risk Assessment
By utilizing models that leverage historical data, merchants can evaluate the risk level of a delivery to make informed decisions even before shipping a package. For instance, if historical data indicates a high chance of porch piracy at a specific delivery address, merchants can proactively suggest an alternate delivery location or require a signature upon delivery. These precautions can lead to improved customer experiences and cost savings for the merchant.
Route Optimization
Extreme and unpredictable weather events due to climate change have proven to be an increasing threat. In fact, most surveyed online shoppers (77%) believe that extra steps are now needed to protect their orders from weather issues, according to UPS Capital's 2022 State of Shipping report. By leveraging real-time insights, merchants can utilize predictive analytics to swiftly adapt their shipments in response to weather issues. For instance, if a specific area experiences a port closure due to adverse weather, merchants can proactively reroute their deliveries through alternative routes or warehouses, minimizing delays and ensuring timely delivery.
Delivery Time Estimation
Predictive analytics can also leverage historical data, real-time information, and machine learning algorithms to estimate accurate delivery times for packages. Rather than providing an estimated delivery date, these advanced models can offer customers an exact day-of delivery window (e.g., 5-7pm). This precise information empowers customers to track their shipments more effectively and plan accordingly.
Harnessing the Power of Data
While setbacks in the shipping and delivery journey are inevitable, merchants can leverage the power of predictive analytics to provide their customers a reliable, smooth and secure shipping experience they can trust. In the face of economic uncertainty and its impact on the supply chain, it becomes increasingly vital for merchants to harness the power of predictive analytics to safeguard both their business and customers.