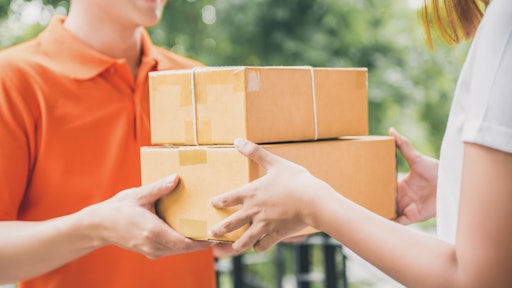 atstockproductions/stock.adobe.com
Distributors can't deny the fact that expectations around delivery have changed drastically in recent years. Consumers have growing expectations for instant gratification when it comes to the delivery of products, thanks in large part to the "Amazon effect" and the anticipation of fast turnaround is spilling over from the front porch to the board room. With these expectations in mind, distributors must embrace the same delivery concepts proven successful in the consumer environment and bring them into the B2B space.
Over the last three years, "faster shipping" has continued to get faster with the number of shoppers expecting same-day delivery nearly tripling between 2021 and 2022. According to Roadie, this trend will continue to grow with 99% of retailers stating that they will offer same-day delivery by 2025 simply because they believe customers want it. The same-day delivery services global market is set to grow from $5.14 billion in 2021 to $6.43 billion by the end of this year at a compound annual growth rate of just over 25%. If you're not currently offering same-day delivery, now is the time to invest in the offering.
Below are key considerations any distributor or retailer should take into account to build or improve its same-day delivery capabilities in a volatile supply chain environment.
Setting Up for Success
In order to maintain the promise of same-day delivery, distribution centers first need to assess internally what they are currently capable of and what they need to do to expand. For example, same-day delivery comes with potential customer service nightmares, as a simple shipping label mix up could cause a customer to receive the incorrect order.
To alleviate that stress, employees not only need to be given extensive training and education on what the new offering of same-day shipping could entail in their everyday responsibilities, but it also requires an evolution in how they are evaluated, incentivized and rewarded.
It's also important for distributors to understand that the geographical location of warehouses and distribution centers is crucial when it comes to same-day deliveries. There are many factors to consider when assessing your same-day delivery possibilities, such as access to transportation networks like highways or airports, access to the necessary labor pool at affordable pay scales, local and state taxes, future growth forecasts and so on. Establishing multiple hubs across your key demographics is essential to the success of same-day deliveries.
When looking to add same-day delivery guarantees, distributors must reassess their traditional business models. And, because every business has their own unique culture and logistical requirements, it's important to train and educate your employees on how to scale the service.
Integrating Automation & Technology
Investing in robotics and automation solutions can be a costly, time consuming and overall intimidating undertaking for distributors of all sizes. However, it's an undeniable reality that such investments are critical to keeping up with customer demands for expedient handling of goods and, ultimately, same-day delivery solutions. Distributors should consider investments in automated storage and retrieval systems (AS/RS) that can provide both high-density storage and automated picking, allowing for better accuracy and faster order movement for facility managers. AS/RS systems can also save significant space in the distribution center, where depending on the average size of the pieces, as much as 75% of inventory can be contained in as little as 5% of the distribution center's space. This allows for additional inventory and back-stocking.
But how does a company flip the switch from a traditional distribution center to one that's driven by the latest automated technologies? Two key solutions stand out:
Find a partner: Distributors should seek out a trusted supply chain integration partner committed to providing its clients with a competitive advantage by designing and delivering customized, world-class distribution and production solutions.
Invest in your employees: Distribution center automation capabilities don't need to come from outside of your organization. By investing in training resources and giving your existing employees an opportunity to be a part of your organization's robotics and automation revolution, you're able to continue the education of your employees while also furthering your distribution center's capabilities.
Rethink Your Last-Mile Delivery Options
Same-day delivery may begin in your distribution center, but the final link between your inventory and your customers is last-mile delivery providers. The provider of your same-day delivery offering is a critical component that requires careful coordination with a variety of partners. Distributors must take a proactive role in ensuring a last-mile delivery network is in place across its entire geography to ensure same-day delivery promises can be fulfilled.
Aside from the usual players in the carrier space, this can take some serious creative thinking. One considerable step in this process is to embrace rideshare solutions for delivery. Just as the distribution industry has had to evolve and adapt in recent years, so has the rideshare industry. Ridesharing isn't just about the movement of people anymore, but also the movement of goods, which is evident by the large number of delivery partnerships popping up in this space: food, prescription medication, alcohol and more. If a rideshare service can deliver a pizza to a consumer from a local restaurant in 30 minutes, why not deliver other products such as mission-critical equipment, parts and supplies directly to businesses? As this industry continues to adapt, more opportunities can be expected to rise for distributors in this space.
In order to stay relevant in an Amazon-first world, distribution centers must evolve and meet the expectation of immediate gratification. In order to do so, they must maintain their same-day delivery promises, which is critical when aiming to satisfy expectations and building trust with your customers.