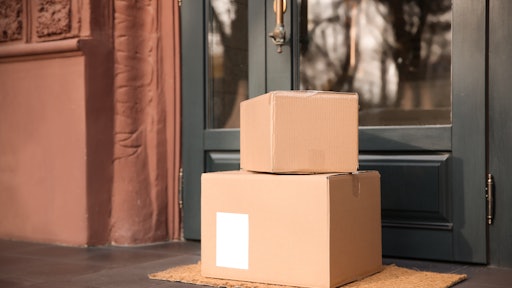 AdobeStock_321471783
Retailers continue to deal with an influx of online orders, putting more pressure on their delivery logistics, specifically how to meet delivery promises, as carriers also try to keep up with increased delivery demand.
To alleviate some of the pressure on delivery, there are a few things that retailers can consider to ensure they're doing everything in their power to get orders to customers quickly and efficiently.
Implement BOPIS and curbside pickup as an alternative to at-home delivery
The Coronavirus disease (COVID-19) pandemic has brought buy-online/pick-up-in-store (BOPIS) and curbside pickup into the spotlight, and consumers expect that these services will be offered for the long-term. In fact, according to a CommerceHub consumer survey, more than 75% of those who subscribe to multiple delivery services said they were still likely to opt for curbside delivery once the pandemic subsides.
Many large retailers have embraced these services and have worked hard to make them convenient, contactless and safe for consumers. This past Valentine's Day was the first time many small and local businesses began implementing in-store and curbside pickup to alleviate the pressure on delivery orders.
Offer perks and rewards for later delivery time slots
If curbside pickup and BOPIS aren't viable options, there are other ways to take the pressure off of delivery, including offering perks or rewards for longer delivery times.
Retailers can offer incentives that ultimately help take the stress off of their supply chain while saving money by avoiding expedited shipping costs.
Get creative to ensure delivery
Collaborating on the last leg of delivery with gig economy drivers can help companies increase efficiency and improve the customer experience.
Retailers should be looking at implementing a delivery platform for retail items to help fulfill deliveries in the last-mile. Although this tactic may not replace the need for larger delivery resources, retailers across the country should be looking at these options to help ensure orders can be delivered successfully.
Consider the upsides of drop shipping
Drop shipping is the ultimate resource when it comes to helping retailers and ecommerce businesses meet customer expectations. The digital nature of drop shipping allows sellers to optimize their supply chain by expanding product offerings while also ensuring that deliveries are made quickly. According to a study from the Institute of Supply Chain Management, 75% of companies have experienced supply chain disruptions in some capacity related to Coronavirus-related transportation issues. Drop shipping is a key tool that retailers can utilize to help ease that risk.
Retailers can ensure that their business is set up for success by working with partners that have access to an on-demand supply chain, vast distribution networks to support fulfillment closer to a customer's location, utilizing loyalty programs and implementing services based on convenience (local last-mile delivery options, BOPIS and curbside pickup), all of which can result in the best experience for customers.