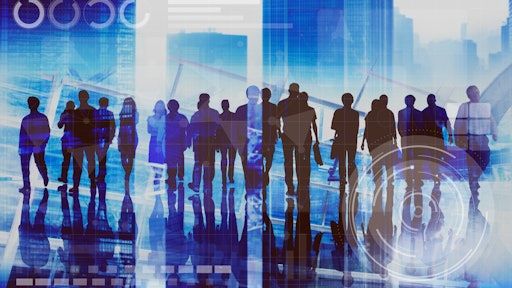 rawpixel.com/stock.adobe.com
Through painful learnings over the last few years, everyone is looking for ways to mitigate supply chain disruptions and unlock their supply chain operations as a point of competitive differentiation. Ideas have been plentiful, but operationalizing those ideas is still outside the grasp of most companies.
In boardrooms around the world, strategies such as right/re-shoring and implementing new technologies — such as AI, machine learning, data engineering, redundancy in supply chain networks and new omni channel distribution models — are under discussion. But how do you build a plan incorporating this mosaic of ideas?
While all those approaches are useful — and in many cases, tactical necessities - unlocking supply chain performance at optimal levels will require empowering leaders to swiftly make enterprise decisions.
This will require a substantial cultural transformation to support a new enterprise operating model. Leaders will need to address human nature's resistance to change; in reality, this is a far more difficult task than even building a new factory, implementing new technologies or designing a new supply chain network.
A bit of history:
Just like Rome, supply chains weren't built in a day. Where we are today is the evolution of decades of decisions.
Today's supply chains evolved piece by piece, according to need and not because of an overarching plan. For example, functional silos were hardened as technology companies developed new applications/modules that solved a tactical need with no regard for an overall integrated architectural landscape. Furthermore, evolutions of KPIs and business metrics reinforce functional optimization at the behest of enterprise orchestration.
As a result, these systems — and the functions they support — operate in silos. They don't communicate with one another, and they don't enable timely decision making.
And that's just inside one company. Most enterprises are not vertically integrated. They have outsourced many functions, such as manufacturing, logistics, and warehousing, and have retained in-house only the pieces of the business that drive competitive differentiation — often engineering, product development and branding. The resulting supply chain resembles a global web of disparate nodes.
Such extreme optimization worked well until COVID-19 revealed the world's supply chains to be inflexible and fragile. Companies realized that they had limited insight and influence into their suppliers' operations upon which they had become so dependent. They realized in many cases, that strategic sourcing decisions focused on cost had reduced any redundancy or flexibility in their supply chain network; thus, making it infeasible to adjust on the fly and respond with agility.
While we continue to recover from the disruptions that commenced with the pandemic, global enterprise leaders across the world are looking for new strategies in re-envisioning their future supply chain operations.
So, what can be done?
First, companies must step back and assess how they want to orchestrate the extended value chain and what levels of control and coordination they want to have through the extended supplier network up to the end customer. Enterprises must determine the degree of visibility required for outsourced functions, establish new service level agreements (SLAs) with key partners, and construct new operating models.
Second, they must invest in digital technologies and analytics to predict, stimulate, and recover from a myriad of disruptions, spanning geopolitical shifts, customer dynamics and macroeconomic demand, as well as ESG initiatives, and changing demographics.
Third, they must make sure the organization is aligned to operate as a single enterprise and this starts with leadership alignment on a balanced scorecard, understanding that traditional KPIs are inherently in conflict. Such as the conflict around product availability and inventory that has persisted for thousands of years between sales and supply chain.
Fourth, they must create a "single source of truth," and this starts with establishing a common platform of engagement. These are essential in providing visibility, cross functional coordination and trust across the enterprise.
This brings us to the crucial step. Doing all the above will set the stage for success, but more is needed: executives and company leaders across functional units must be empowered to be executioners of the enterprise's strategy. Challenging cross functional trade-off decisions cannot always rest at the feet of the C-suite. That means that when an empowered resource within a functional team identifies a disruption, he or she can make a call that the other functional teams will respect, support and execute.
For example, consider a network planner at a consumer goods company who identifies that they are unable to deliver on a scheduled promotion to a major retailer. She knows that accepting the requested promotion will result in fines, manufacturing disruptions, broken promises to another customer and logistical expedites. While the top line revenue associated with the promotion is lucrative, the margin erosion, customer dissatisfaction and internal disruption far outweigh the benefits of the sale. In the supply chain we envision, she has the authority to bring the issue to the other functional areas including finance, sales and commercial, and logistics and take initiate action — either course correct to make the promotion a success or cancel the promotion.
Creating a resilient supply chain will have other benefits as well. It will help companies meet growing demands for sustainable methods built on circular principles.
In conclusion, this cultural transformation has three essential tenets. First, executive leadership must establish a clear strategy for the company and the company's role in the larger community. This strategy must be empowered by clearly communicated enterprise metrics that balance cross-function tradeoffs and serves as a compass for decision making. Second, leaders must empower team members to take decisive action without fear of repercussion and drive out dissention across functional teams. Last, enterprises must invest in the tools and the technology required to give team members confidence to act and to bring visibility and trust across the entire extended value chain.
Global supply chains are vast entities incorporating companies, communication systems, software and a dizzying array of machinery. But as it turns out, the most important component are people who have the tools and the permission to do the right thing. They will be the indispensable conductors of the new supply chain.