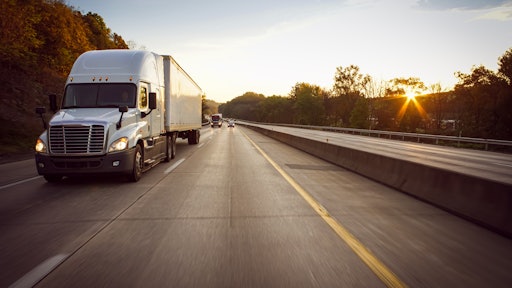 5m3photos
TIA Announces Appointment of New President & CEO
Transportation Intermediaries Association (TIA), the voice of the third-party logistics (3PL) industry, announced Anne Reinke has been named president & CEO of TIA, effective Oct. 26, 2020. Reinke succeeds Douglas G. Clark, a 40-year industry veteran and TIA Honorary Life Member, who was named interim CEO of the association in June 2020.
In this position, Reinke will assume the day-to-day leadership of TIA, while working in tandem with the Board of Directors and key stakeholders as the association seeks to further its role as the leading advocate for 3PLs. Reinke joins TIA following nearly two years as Deputy Assistant Secretary with the U.S. Department of Transportation and 16 years with CSX Corporation.
Logistics Executive Group Announces Dominic Rego To Head APAC As Managing Director
Logistics Executive Group is enhancing its Asian market operations with the announcement that current Oceania and South East Asia, consulting director, Dominic Rego is to be elevated to APAC Managing Director. The new role will incorporate responsibility for all Asian operations including North Asia and Greater China.
AIG Announces Leadership Transitions
American International Group, Inc. announced leadership transitions for its executive team and board of directors. The AIG board of directors has named Peter S. Zaffino chief executive officer of AIG, effective March 1, 2021, in addition to his current role as president of the company. Zaffino has also been appointed to serve as a director, effective immediately. Brian Duperreault will become executive chairman and Douglas M. Steenland, currently Independent chairman of the board, will become Lead independent director, also effective March 1, 2021.
HoldCo Transportation Insight Holding Company, a provider of non-asset tech-enabled enterprise logistics and freight brokerage solutions in North America, announced that it has named Ken Beyer as the company's new CEO, effective immediately. In this newly created role, Beyer will oversee the operations of the two companies currently comprising the TI HoldCo platform, Transportation Insight (TI) and Nolan Transportation Group (NTG). His role will be to drive the company's continued growth while ensuring that both TI and NTG help their customers optimize transportation networks, reduce freight costs, ensure on-time delivery, and manage complex supply chains.
Logistics Plus Creates New Group Focused on Air Charter Solutions
Logistics Plus Inc. (LP), a leading worldwide provider of transportation, logistics, and supply chain solutions, has created a new, dedicated LP Air Charter Group within the company to focus on expanding its air cargo capacity and developing new air charter business opportunities around the world. The new group, based in Houston, TX, is being headed up by industry veterans Russell Means and Axel Kaldschmidt.
Means brings over 25 years of Fortune 100 supply chain global logistics experience, and technical air charter, heavy-lift, and air freight expertise, from his time working for companies such as Geodis, Volga-Dnepr Unique Air Cargo, GE Oil & Gas, and Halliburton. Kaldschmidt has over 25 years of commercial and operations experience developing supply chain and logistics relationships with C-suite contacts at Fortune 100+ companies.
Bryan Most, Former Walmart Vice President of Transportation, Joins NYSHEX Team
Bryan Most joined NYSHEX in August 2020 as Senior Vice President of Retail, after serving as the Vice President of Transportation at Walmart Stores Inc. During his time with Walmart, Bryan spent 20 years leading a variety of high performing teams in Supply Chain and Global Transportation. During that tenure, he used global leverage to create long-term logistics strategies supporting all global retail markets by developing collaborative relationships and customer specific supply chain solutions.
NCB Group Joins ICHCA To Strengthen Ties with Global Cargo Handling Community
National Cargo Bureau, the New York based cargo inspection company and Exis Technologies, global leaders in IT solutions for shipping dangerous goods by sea are pleased to announce that they have joined the International Cargo Handling Coordination Association (ICHCA) under a group corporate membership. Exis Technologies, which has been part of the NCB Group since April 2018, had previously been an individual member of ICHCA for over 10 years.
Sealed Air Announces Planned Retirement of Karl Deily, Chief Commercial Officer, After 40 Years of Service
Sealed Air Corporation announced that Karl Deily, SVP, chief commercial officer, plans to retire from Sealed Air on April 2, 2021 and will transition to an advisory role for the company at the end of the year. Effective Jan. 1, 2021, Sealed Air's regional leaders – Tobias Grasso, president of the Americas, Kevin Piccione, president of Asia Pacific (APAC) and Gerd Wichmann, president of Europe, Middle East and Africa (EMEA) will be part of Sealed Air's executive leadership team and report directly to Ted Doheny, president and chief executive officer.
Companies in this article