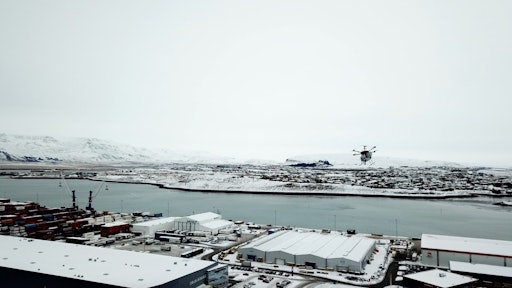 Mounting consumer demand for instantaneous service has triggered a raging on-demand delivery war, with major retailers scrambling to meet appetites for ever-faster deliveries. Amazon's acquisition of Whole Foods and Target's purchase of Shipt are leading indicators of this trend, which dovetails into a larger movement toward instant services—from money transfers to prescription deliveries.
In a culture that prizes speed, retailers must develop the capacity to delivery products within a few hours of order placements to remain competitive in the marketplace. Even next-day delivery will soon no longer cut it. How are retailers to adapt to this new reality? The answer can be found in drones.
Last-mile Solution
Drone deliveries will satisfy consumer expectations of rapid service while helping retailers avoid the nettlesome last-mile problem. Drones are fast, cost-effective, safer than traditional methods and produce zero emissions, marrying efficiency and economy with sustainability.
Moreover, drone technology is exceptionally advanced. In urban environments, drones can circumnavigate skyscrapers and operate in densely-developed areas without falling victim to the congestion and inefficiencies too often experienced on the roads.
According to the experts at the Embry-Riddle Aeronautical University (ERAU), drones' greatest advantage over ground delivery will be in time-sensitive deliveries. Ground delivery costs soar for urgent deliveries, whereas drone delivery costs remain largely constant whether the delivery is time sensitive or not.
To illustrate drones' bottom-line benefit to retailers, the ERAU scholars presented the example of an online retailer that paid $2,000 for a delivery platform that could fly 50 hourly flights weekly, at an allocated cost of $1.74 per trip.
Compared to other methods costing $2.50 per last-mile trip, the drone delivery option generates cost savings of $0.76 per delivery—savings that quickly add up, particularly for retailers with high delivery volumes.
An instructive case study on the promise of drone deliveries can be found in Iceland, where Flytrex's partnership with the e-commerce company AHA has reduced delivery costs by 60 percent, while slashing delivery times from 30 to only four minutes. The drone delivery system there has provided a game-changing solution to the difficulty of navigating Iceland's often-forbidding terrain.
Given the advantages in speed and cost-effectiveness, retailers who adopt drone delivery solutions will be better positioned for success. The most recent Walker Sands Future of Retail study found that 54 percent of consumers would shop online more frequently if they had regular access to same-day delivery services. In the 2016 survey, nearly 80 percent of consumers said they would be likely to select a drone delivery option if it meant their package could be delivered within an hour. Such figures indicate that consumers will embrace retailers who deploy drone delivery solutions, and are excited by the prospect. This stands in contrast to the misperception that customers don't trust drones to deliver products. Indeed, only 13 percent of consumers said they don't trust drone deliveries at all.
The Drone Era Is Here
Once confined to the realms of science fiction, the drone era is now truly upon us. The parent company of China's biggest package carrier recently secured permission to begin drone deliveries, and drone deliveries are well underway in Africa, Europe and Australia.
Federal regulators in the United States are also moving to hasten the age of drone deliveries. State and local obstacles to drone carriers must still be overcome, but the fundamental logic of expanding drone delivery is undeniable. For retailers and consumers, drone innovation will prove a win-win.