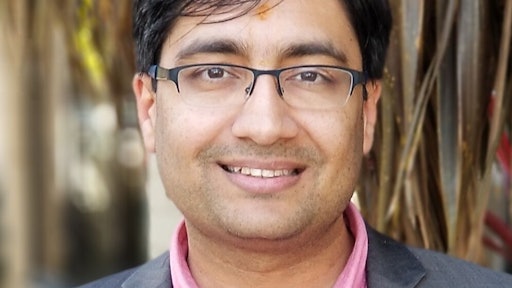 While 2017 was many things, in some ways we can think of it as "the year of supply chain." As a major business function, supply chain has come a long way from its spreadsheet-driven days of the past, especially in the pharmaceutical industry. We now have software and cloud-based systems to help power the productivity of our pharma supply chains every day, and 2018 is looking even brighter.
We're still not operating at full potential as we head into a new year. While many other industries use data science, artificial intelligence and machine learning to increase visibility and improve ROI, pharma supply chains are lagging. It's time to move into a new era and see how far we can go.
The first step to bringing our supply chains up to date is to master data analysis, and learn from the data that we have at our disposal and use it to make more intelligent business decisions. It takes all data points that could impact the productivity of the pharma supply chain.
The ability to make decisions based on this data is a lucrative one. Take Merck KGaA as an example. Merck serves of millions of customers around the globe with the medications they need. But with this great power comes great responsibility. Without a fully-functioning supply chain or with potential roadblocks, the stakes are high for Merck to ensure supply while controlling cost. The company decided to implement a massive data-first initiative back in 2016, and has since gained insight into the fluctuations and behaviors of its pharma supply chain. With algorithms combining data systems for financial forecasts, inventory numbers and more, Merck can gain greater visibility into product performance, leading to better and faster decision-making, and ultimately, impact the company's bottom line.
For Merck, the hope is that its supply chain can become more self-driving. One that continuously evaluates resources, uses data and machine learning to understand current conditions and makes decisions based on this data faster and more successfully than humans. Factors like demand spikes, quality issues and financial information can all be combined via an artificially intelligent process that weaves digital learnings together. Pilots have already shown that the algorithms developed for Merck's system are more accurate than humans and legacy tools in 80 percent of predictions. This directly impacts the company's ability to increase ROI and minimize risk.
As this kind of enterprise becomes more of a reality, the supply chain, specifically when it comes to pharmaceuticals, has much to gain. The ability to increase productivity via artificial intelligence is an entirely new phenomenon that will allow our supply chains to perform at the highest level. As 2018 continues to unfold, we'll no doubt see more enterprises embracing the power of machine learning and data visibility to change the course of their supply chains.