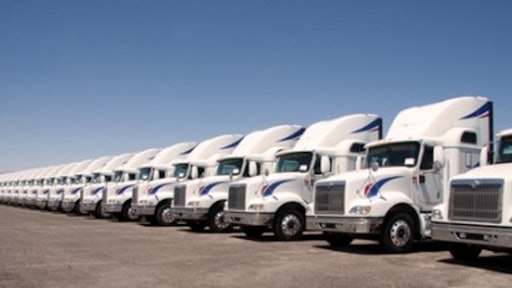 Getty Images
Warehousing and fulfillment outsourcing are one area where the logistics industry has continually kept up with innovative technology, and the latest iteration is the adoption of new on-demand services. Traditional third-party fulfillment solutions are being challenged by a new breed of warehouse space and service providers hoping to share costs with customers and generate revenue from empty shelves.
The market is still working to figure out on-demand warehousing and where it may provide a better value than third-party logistics (3PL) services. In some cases, however, the push is akin to companies trying to run before they learn to walk.
Order fulfillment is a core business function, and mistakes can lead to significant cost increases, reputational harm, and lower customer lifetime values. Errors take time and money to fix, while also jeopardizing future and recurring revenue. To understand that concern and protect your operations, let's look at both traditional 3PL outsourcing and on-demand warehousing to see when each works and what risks exist.
What's on-demand warehousing?
On-demand warehousing is a warehouse sharing model where companies with excess space in a warehouse provide to someone who needs the space for their inventory. The two primary providers of on-demand warehousing are large companies with excess space and newer warehouse providers expanding their services in a tumultuous market.
On-demand warehousing models come with a broad range of features and functionality. Generally, you'll have a company that offers space and storage with the ability to contract warehouse staff for inventory management. What differs is the level of detail in these services. Sometimes, you'll only be able to move goods to set locations — like your own warehouse or distribution center — while others may help you get goods to the end-consumer's location.
You may also face limitations on carriers and load types based on the space provider's existing relationships.
The dynamic nature of today's online shopping and eCommerce boom is shifting the demand for warehousing space and support, making on-demand solutions more viable for companies. At the same time, some companies are having trouble meeting sales quotas. Leasing their warehouse in this manner is a new revenue stream that may be useful for keeping the lights on during lean times.
How is a 3PL different?
Traditional 3PL provider offerings are that they offer warehouse space and support as a core business function. Working with a 3PL generally gives access to a broader range of carriers as well as picking and putaway services. 3PLs often run multiple warehouses and offer guarantees to help you reach customers in a specific timeframe plus accuracy levels for orders.
A relationship with a 3PL is usually an investment in genuinely outsourcing your fulfillment for a longer term. 3PLs are managing multiple client inventories and are going to train their workforce on the requirements for these actions beyond just traditional picking. You can specify a variety of custom needs or requirements — from providing your own infill to subscription boxes with inventory that changes each month. Most 3PLs also negotiate better rates with carriers because of their high shipping volume, which potentially can cut your shipping costs alongside any warehouse savings you experience.
Most 3PLs can scale with inventory demands and charge based on the space you use in their facilities, making it similar to the flexibility that on-demand services offer. It's a replacement for having fulfillment in-house as opposed to the supplementary model of on-demand warehousing.
Is one better?
No single solution is always better for companies because they fill distinct roles and needs.
On-demand warehousing can be a smart solution for companies looking to test third-party fulfillment on a small scale. It provides opportunities to see if new distributors can help you reach customers faster or if there are ways you can save. It's also a good bridge when you need support or flexibility. For instance, if you're breaking ground on a new warehouse location, but something delays construction, on-demand warehouses can help you address overflow or constraints that made you need a larger warehouse in general.
However, on-demand services have some drawbacks that might not make them suitable for your needs. First, nearly any company with space in a warehouse can set up an on-demand warehousing operation. You may be the only customer or have orders that are going out the door alongside orders from that operator. In these cases, the operator may prioritize filling their sales orders first.
If you're working with a marketplace that manages on-demand warehousing options, you may also end up relying on a wide range of companies and locations during your relationship. This can open you up to an increased risk of error or delay due to inconsistencies in warehouse teams or having inventory spread across multiple locations from various companies.
3PLs can be more stable, generally speaking. Your business will work with a dedicated team and set locations, making the service more predictable. If there's any issue or concern, you've built a relationship with specific people and have fewer layers to work through for resolution. These providers also invest in technology and business processes specifically designed to run a warehouse for multiple clients, so you have a good chance of a partner who uses the latest best practices and follows current regulation. For special shipment needs, such as perishable goods or hazmat items, that knowledge can protect shipments and costs.
That said, a 3PL is likely to have a higher minimum requirement for inventory size or orders than on-demand solutions. You may also need to sign a longer contract for their services. Newer on-demand warehouse models that deal with smaller volumes may also be able to support same-day delivery networks. At the same time, the 3PL industry has been slower to make moves in this service category.
Individual businesses can shift spending and service requirements to on-demand warehouses and 3PL providers to generate savings and improve delivery speeds. It's best to create a clear list of needs for your fulfillment and see who can meet it reliably. While 3PLs offer more traditional outsourcing and on-demand solutions cater to more dynamic needs at lower volumes, your customers, volume, and timeframe will impact your final decisions significantly.