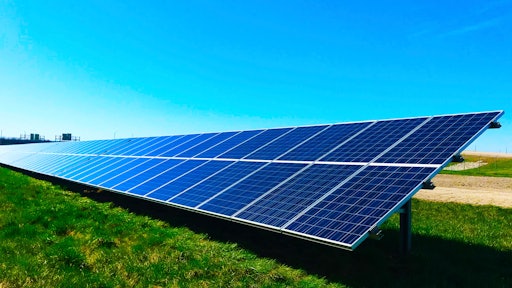 Unsplash
A new report from Navigant Research explores the onsite management of large manufacturing energy loads, examining energy management decisions within a broader sustainability and clean energy procurement context.
Industrial-scale manufacturers are responsible for 40% of total energy consumption worldwide. As countries in all global regions achieve industrialization status, the manufacturing industry has an opportunity to reshape its relationship with energy through enhanced onsite energy management.
"Onsite generation, energy storage, and fleet electrification technologies can pair with more traditionally implemented combined heat and power and other energy efficiency measures to add new value to manufacturing sites," says Jessie Mehrhoff, research analyst with Navigant Research. "Manufacturers that reduce emissions are more likely to remain attractive to the customers they supply by helping to reduce supply chain emissions. In addition, physical assets onsite allow manufacturers to demonstrate sustainability leadership."
To position for success, the report recommends industrial manufacturers take a holistic approach to energy management by identifying sustainability targets and exploring the variety of solution sets able to meet their needs. Manufacturers should also consider various business models to improve financial feasibility and aim to capture the value stack and synergistic benefits generated by multiple DER technologies.
The report, DER Creates Onsite Energy Opportunities for Manufacturers, explores the drivers for managing large manufacturing energy loads onsite. The report contextualizes energy management decisions within a broader sustainability and clean energy procurement context. It compares a variety of DER to identify the values these technologies bring to the manufacturing vertical. The report also provides corporate energy managers and DER solutions providers with direction as to how to approach developing onsite energy strategies that derive greater value for industrial manufacturers.