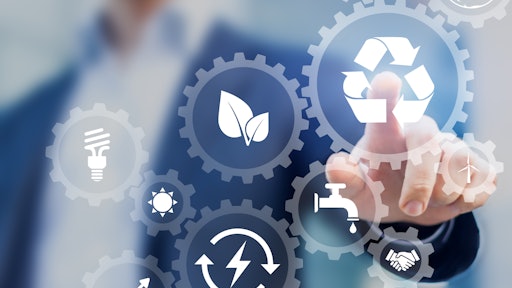 Getty Images
Sustainability continues to directly influence product development, as 90% of survey respondents reported notable corporate changes in incorporating sustainability into product design and development over the past two years, according to a Protolabs study.
"Sustainability is influencing every stage of product development today, and we have a tremendous opportunity to learn from each other to further our environmental initiatives. We are excited to shine a light on the progress made to date while also identifying the opportunities that lie ahead in these key industries," says Protolabs' president and CEO, Rob Bodor. "It is clear that collaboration is the key to sustainability success, and we look forward to playing a role in the journey."
From BusinessWire:
While nearly 70% of respondents have been involved with sustainability for more than six years, their overall attitude toward sustainability remains lukewarm.

The Top 3 design practices implemented to advance sustainability objectives were artificial intelligence, design for sustainability and integration of electronics, all cited by 68% of respondents. Physical actions also played a prominent role with half of respondents identifying materials engineering and sourcing/procurement as areas that would benefit most from executing sustainability initiatives. Sustainability practices under consideration for future implementation include corporate social responsibility (54%), closed-loop product development (47%) and additive manufacturing (40%).