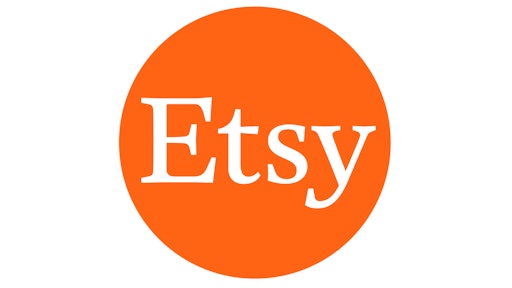 Etsy has made its aggressive supply chain carbon goal, making up for carbon emissions caused by shipments.
Now, when someone purchases an item off of Etsy's website, it will automatically purchase verified emissions reductions. According to, Chain Store Age, the e-retailer partnered with climate and renewable energy services provider 3Degrees to make offset purchases that support environmental projects.
Etsy is reportedly taking steps to improve carbon emissions after identifying shipments sellers to buyers that caused 98 percent of its total carbon emissions. The cost of the program with 3Degress will cost about one penny per package and will not add an additional cost to sellers or buyers. Chain Store Age reports that the company will offset shipping emissions for the entire U.S. e-commerce sector, estimated at 55,000 metric tons of carbon dioxide.
The company intends to find new opportunities to collaborate with industry leaders, shippers and policy makers to develop a long-term sustainable solution. Etsy has made several environmental efforts, such as enabling the development of a new solar farm, use of the Google Cloud platform and installation of solar panels at corporate offices.