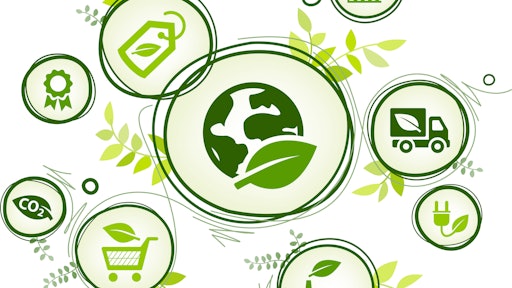 j-mel/stock.adobe.com
In today's global business landscape, Environmental, Social and Governance (ESG) factors have gained tremendous attention. Not only are these issues critical for growth of sustainable brand development, but they also have a significant impact on sourcing decisions and supplier scrutiny. The combination of ESG reporting laws and growing public awareness has elevated the importance of ESG for those involved in procurement manufacturers and brands as a whole.
The most recent findings, from QIMA, show the transition of implementing ESG, whether mandated by policy or consumer demand, has found itself on the minds of decision makers, globally.
High Awareness of ESG Impact on Sourcing Decisions
According to the survey, an overwhelming 90% of respondents were aware of the impact of ESG regulations and factors on their sourcing decisions. This awareness underscores increasing recognition of ESG's relevance in procurement processes. Manufacturers and procurement teams understand that overlooking ESG considerations can lead to reputational risks, operational disruptions and legal compliance issues.
Global Impact of ESG Laws
While not limited to specific regions, ESG laws maintain a continuous growing global reach. Approximately 50% of businesses worldwide are already affected by ESG reporting laws. Overarching reporting has predominantly focused on ESG regulations in the US and the EU, but it is worth noting 44% of respondents headquartered in Asia report falling within the scope of ESG regulations – a significant indication of expanding influence of regulations worldwide.
Businesses of All Sized Impacted
There is a correlation between company size and the likelihood of being affected by ESG legislation. Companies with more than 1000 employees reported a higher rate (57%) of being directly or indirectly affected compared to smaller businesses (<100 employees) at 40%. As governments increasingly recognize the significance of ESG factors, it is essential, for the sake of competitiveness, future compliancy and survival as a brand, for companies of all sizes to proactively address ESG performance.
Sourcing Strategy and Supplier Conduct
Businesses are placing more emphasis on supplier conduct in sourcing decisions, regardless of the presence of ESG laws. More than half of respondents (55%) stated supplier compliance now has a stronger impact compared to the previous year. While businesses affected by ESG reporting legislation were somewhat more likely (65%) to prioritize supplier compliance, this increase in scrutiny is not solely driven by regulations. It is also a response to the growing awareness of ethical sourcing among the public and the business community.
Sector-Specific Scrutiny and Ethical Sourcing
Certain industries have faced greater public scrutiny in recent years, leading to increased attention on supplier conduct. Sectors such as Textile, Apparel and Footwear, along with traditionally regulated industries like Food Products, reported a higher percentage of businesses giving more weight to supplier compliance in sourcing decisions. Businesses in these sectors understand the importance of addressing ESG concerns to maintain consumer trust and brand reputation.
Holistic Approach to ESG
A notable finding from the survey was that more than one third of global respondents reported considering all ESG dimensions (Social, Environmental and Governance) when making sourcing decisions. This holistic approach demonstrates a comprehensive understanding of the interdependencies between ESG factors and the value they bring to the supply chain. Companies that prioritize social factors such as human rights and labor conditions recognize the necessity of addressing the entire spectrum of ESG considerations.
ESG principles are essential to all brands, manufacturers and suppliers, whether or not local/regional policies require compliance. Those who embrace the new normal of sustainable business practices can help mitigate risks, enhance global brand reputation and contribute to a sustainable supply chain. As the world continues to prioritize ESG, manufacturers and procurement professionals must adapt and take an active role in shaping a better future for both their businesses and the planet