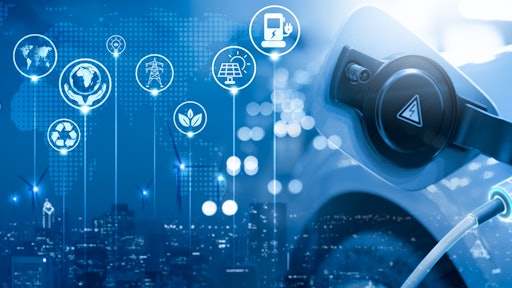 Jeerasak/stock.adobe.com
The race to boost electric vehicle (EV) adoption in cities across the U.S. is heating up as automakers feel the pressure.
The Biden administration's 2021 infrastructure stimulus package included grants to install 500,000 EV chargers by 2030. Since then, many states have increased charging stations or have introduced bills with the goal to increase development by 2027. Other states such as California have taken a bolder stance by agreeing to ban new internal combustion engine (ICE) cars by 2035.
It is clear change is happening and the U.S. is making progress to support the transition to EVs. The challenge? Automakers need to engineer new business models to truly make this happen. To confront this challenge head on, automakers can successfully navigate EV transition by employing the 5 key strategies below (ordered from near-term to long-term strategies):
1. Build on launch capabilities
To support rising EV adoption and upcoming launches, automakers should consider investing in and enhancing launch capabilities. OEMs are planning to introduce more than 1000 nameplates globally over the next 8 years that can put significant stress on manufacturing operations. New programs coupled with late engineering changes can drive significant complexity in the manufacturing operations.
2. Review your M&A and manufacturing strategy
Automotive mergers and acquisitions (M&A) activity shows a growing appetite to invest in the transition to EVs. In fact, in 2021 nearly 30% of all auto supply deals were initiated by financial investors, with most of the biggest deals focused on EVs.
PwC analysis found that original equipment manufacturers (OEMs) will likely have committed about $500 billion in manufacturing investments over the next decade to jump-start the transitions to EVs. Automakers may want to adapt to meet this rising growth, which includes knowing how to rebalance their portfolio mix of ICE cars and EVs.
3. Establish supply chain resiliency
Over the last two years, 91% of manufacturers experienced supply chain disruptions – and they are not in the clear just yet. Automakers are expected to face continued macroeconomic challenges in the years to come, such as inflation, rising interest rates, and supply chain issues. That's why tracking supply conditions to make informed decisions is critical.
With estimates for installing a single charger costing up to $96,000, it will take a data-driven decision-making approach to secure the raw materials and components needed to support EV growth amid supply chain challenges.
4. Re-evaluate your manufacturing footprint
Part of this transition will entail reimagining the existing manufacturing footprint to accommodate EVs. For instance, we know that the at-work and on-the-go EV charging segments are potentially the fastest growing through 2030. And states like California, Florida and Texas lead the charge for the highest EV adoption rates in the country.
Automakers can use this information to rethink the strategy for introducing new charging stations to meet consumer demand.
5. Play the long game
EV penetration in the U.S. is expected to increase from 5% to 30% by 2030 and hit 41% globally. Looking at the long term, automakers will need to realign the portfolio to invest in high-growth EV components, products and services to meet these demands.
This presents an opportunity for automakers to leverage their existing technologies and capabilities to grow organically – or create partnerships with companies that have any of the missing elements.
Whether automakers are ready or not, the transition to EVs is already happening. Those that want to reap the benefits will need to rethink their business models now or risk falling behind in the long game.