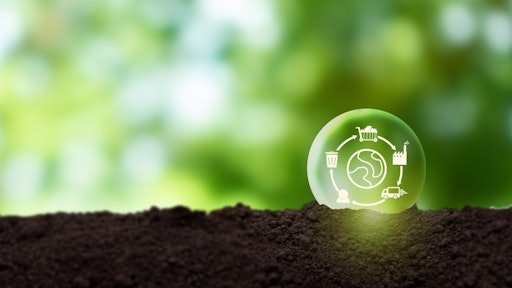 Parradee/stock.adobe.com
With supply chain emissions making up two-thirds of an average company's carbon emissions, businesses that have strong visibility over their supply chain carry a significant advantage when it comes to their carbon reduction strategy. From a business perspective, these companies can make smarter procurement decisions when identifying and tackling carbon hotspots in the supply chain, which ultimately benefits their bottom line. But more importantly, as a rising tide of climate regulations floods the private sector, keeping a tight grip on supply chain emissions is now a necessity.
Those who fail to do this will be vulnerable to reputational damage and non-compliance penalty charges. In uncertain economic times, this could be extremely damaging, with the Russian-Ukraine war, climate change, and the combined effects of the pandemic and inflation causing great instability in global supply chains.
The challenge of tackling Scope 3 emissions
Scope 3 emissions, many of which stem from the supply chain, account for more than 70% of a company's emissions and need to be effectively measured and managed if companies want to meet reduction targets. These notoriously hard-to-measure emissions come from sources of greenhouse gas emissions that are not directly controlled by a company but are still a result of its products or services sold.
Understanding and managing these emissions is a vital part of every company's sustainability effort. According to the World Economic Forum, over 50% of the world's carbon emissions come from only eight supply chains: food, construction, fashion, fast-moving consumer goods, electronics, automotive, professional services and freight. Tackling emissions across these industries will be vital to limiting climate change to 1.5 C above pre-industrial levels and futureproofing companies from a number of external risks, as well as providing them with several benefits.
Identifying carbon hotspots and preventing greenwashing accusations
Companies that understand and effectively track their carbon data have a huge advantage in easily identifying carbon hotspots across their supply chain. This can help build plans to improve energy efficiency or eco-friendly product innovation – reducing both costs and emissions.
And by involving suppliers in their carbon reduction strategies, companies can achieve their targets faster. Tracking supply chain emissions helps companies to determine which suppliers contribute the most to their global carbon footprint and whose climate action can play a big role in reducing indirect emissions. As companies work towards their climate goals, this collaborative approach to carbon accounting can also foster relationships with suppliers.
With 57% of consumers willing to change their purchasing habits to reduce negative environmental impact, the ability to demonstrate climate-minded purchasing decisions is beneficial. Brands' action – or inaction – to reduce their impact on the planet will also help prevent greenwashing accusations and protect a company's reputation. 
Futureproofing operations for climate regulations
Effective carbon management across supply chains allows companies to future proof their operations against incoming regulations, which are already coming into force in several parts of the world. The U.S.'s Security Exchange Commission (SEC) is set to finalize climate-related disclosure rules. The proposed rules would require US companies to provide an assessment and plan to address climate-related risks, as well as a report of their GHG emission data across scope 1, 2 and in some cases scope 3. They would also require companies to submit details about their measurement process and sources of metrics and data, reinforcing the importance of accurate carbon data collection and management for businesses.
Under the SEC's proposed rules, companies that have material scope 3 emissions or that set scope 3 related targets will be subject to mandatory emission disclosures. As a huge proportion of scope 3 encompasses supply chain emissions, businesses which do not have the right infrastructure in place to effectively manage these emissions will be exposed to non-compliance fees and reputational damage. And given the complex nature of scope 3 emissions management, getting a hold on all emission data early will give businesses a head start to act and anticipate regulations.
Outside of the U.S., the UK requires large companies to report on their climate-related risks under the Taskforce on Climate-related Financial Disclosures (TCFD) framework and since the 1st April Canadian large suppliers to the government are compelled to disclose their GHG emissions. In the EU, the Corporate Sustainability Due Diligence Directive (CSDD) will require large companies and Small Medium Enterprises (SMEs) across Europe to identify "adverse environmental impacts" along their supply chain and select suppliers that integrate ESG into their operations.
In Germany, the Act on Corporate Due Diligence Obligations, which became operational in January this year, is the first law that prohibits companies from acts of environmental degradation across global supply chains, with non-compliance resulting in fines of up to €8 million. These regulations are just the beginning, and companies need to find the right tools and partners to prepare themselves for further supply chain and climate related regulations.
Understanding supply chains is a business necessity
A clear understanding of supply chain emissions should be the first port of call for businesses trying to understand their carbon footprint and successfully implement a strategy to reduce carbon emissions. This will help companies to accelerate climate action in the most efficient way possible, facilitating a smooth transition to a low carbon future. Companies must realize that effective management of their supply chain emissions is no longer a nice to have, but a business necessity to future proof their operations, anticipate climate regulations and sustain their bottom line in the low carbon economy.