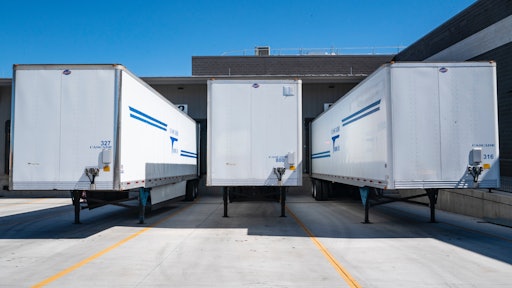 Photo by ELEVATE from Pexels
The world of retail is more demanding than ever. In fact, e-commerce has been growing at a rate of 13-16% per year over the past five years, according to recent studies from the American Transportation Research Institute.

Companies like Amazon have successfully executed marketing and membership programs that entice customers to return to their marketplace in exchange for a host of loyalty rewards — with speedy delivery and free returns at the top of the list. These incentives, combined with a fast-paced, technologically-enabled society, have shifted cultural expectations and consumer behavior. People now expect products and services to be delivered quickly and easily.

With heightened consumer expectations and 2-day shipping as the new standard, supply chain and logistics professionals across numerous industries are under increased pressure to get products and components to customers faster than ever before.

How are they meeting these expectations? More distribution centers, reliance on short-haul deliveries, increased use of air transportation and more packaging. On the surface, this is all great for the consumer. However, it can also mean a significant environmental cost.

A few crucial points to that end:
● More than 13 billion parcels (most of which weighed less than five pounds) will be shipped in 2019
● In the retail industry, between 13 to 30 percent of all online orders were returned, compared to a mere 8 percent return rate for in-store purchases
● Nearly 25 percent of trucks on the roads today are empty, the majority of which are on the backhaul, resulting in 100 percent emissions with no commercial value-add
● Domestic freight accounts for approximately 30 percent of total U.S. transportation emissions
● Air freight, which plays a key role in enabling rapid 2-day shipping offerings, emits 3-8X more CO2 than trucking and 10-15X more CO2 than sea freight transportation
● The primary reason for using air over other modes is speed: to prevent potential damage to or spoilage of product; to compensate for planning and forecasting variances (which drives the need to expedite); or to meet increased consumer expectations

These statistics clearly outline challenges created by these changing expectations for delivery in the consumer and business world. In today's world, most businesses, certainly all progressive ones, accept an ethical responsibility to understand how they are contributing to greenhouse gas emissions and how they can explore more sustainable methods to offset carbon emissions. Even if consumers aren't yet thinking about how their use of faster delivery options impacts the environment, they increasingly will move towards more socially and environmentally conscious consumer activity. Together, businesses and consumers will almost certainly begin to balance the benefits of speed versus the environmental costs.

So, how can supply chain and logistics professionals meet heightened consumer expectations and remain competitive, while minimizing their carbon footprint? Some of the options that your organization should be considering include:


Cooperative routing
A major issue associated with expedited shipping is that vehicles are often only partially filled and trucks return to distribution centers empty – resulting in added emissions without any business benefit. Companies can bridge this gap by sharing loads with other companies along their route. Technology solutions, such as
Oracle
Transportation Management and
Loadsmart,
help coordinate backhauls with other loads that match the destination and timing in order to consolidate shipments, decrease costs and create a more efficient market.
Analytics to maximize truck efficiency
Analytics platforms and the Internet of Things (IoT) have made it easy and cost-efficient to monitor logistics fleets in real-time. These technologies combined allow businesses to inspect freight flow end-to-end, predict and resolve issues before they occur, and eliminate or consolidate unnecessary shipments. Maximizing transportation efficiency minimizes environmental harm.
Smarter distribution networks
Many distribution networks were constructed and optimized for distribution patterns that have since changed dramatically with the rise of direct-to-consumer e-commerce. It is likely that this will force the establishment of more local warehouses stocking a carefully optimized set of products, and for these to be replenished from larger distribution centers or direct-from-source. These latter replenishment processes can operate using more cost-effective and carbon-friendly modes, including full truck load, rail or ocean. It's a difficult balance and tools such as
Oracle
Transportation Management Logistics Network Modeling combined with
Oracle
Demand Management are crucial to getting it right.
Smarter fleets
Companies like
UPS
and
Amazon
are already starting to transition their fleets to lower or zero-emission vehicles, including those using natural gas and electric. The turnover of logistics fleet vehicles is relatively fast (~2-3 years), so the transition can happen very quickly. Electric, while still challenging for long-haul, is an attractive option for short haul – which is the biggest pain point in the rise of e-commerce.
More choices and nudge towards green
Develop strategies that provide customers with choices that deliver an environmental benefit and make those options transparent and explicit. Choices could include: "deliver by the weekend," "minimal packaging," "consolidate with my next order," and so on. You could score the beneficial impact of these choices with perks, discounts or just "pounds of CO2 saved." Set up a default profile that highlights all of these to make selection easy – but always allow for one-off overrides. Educate customers for maximum impact, as they can't make better choices if they aren't aware of those choices.
Carbon offset programs
Another strategy is being implemented by companies like
Etsy,
who are investing in ecologically-friendly projects in order to offset their greenhouse emissions. These programs can consist of anything from partnerships with environmental organizations to making investments in projects that generate clean energy, develop greener production methods, or work to improve air quality.
Every step we take to be responsible with our natural resources is critical to our success. The good news is that sustainable and efficient organizations also enjoy reduced costs and improved margins, and a premium valuation by both consumers and the market, so the business case for sustainability is powerful. Cloud technologies, route optimization, fleet management and carbon offset programs offer organizations a pathway to meet consumer expectations while reducing logistics-related emissions and mitigating potentially catastrophic environmental issues in the future. Two-day shipping is our new reality. As your organization responds to this new reality, think long-term and build sustainable and efficient logistics operations.