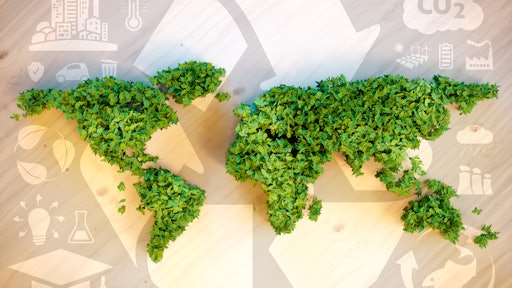 malp/stock.adobe.com
Sustainability seems to be the current "name of the game" in the manufacturing industry, but several sustainability initiatives have faltered due to a lack of resources required to back them up. A new initiative led by the European Union proposes the idea of "digital product passports" (DPPs) that will revolutionize how consumers and businesses understand their supply chains and significantly aid in implementing sustainability initiatives.
What are digital product passports?
Digital product passports will collect the necessary data on a product and its supply chain to allow everyone involved in its production, distribution, and use to understand the products they consume and their impact. This new tool will be pivotal in supply chain management, as it will contain all the information that consumers, manufacturers and auditors may need to evaluate the product's sustainability.
Under the Circular Economy Action Plan (CEAP) proposed by the European Commission as part of the European Green Deal, the industries targeted for the implementation of digital product passports include batteries, construction and textiles. These industries produce the most waste in the world.
What data will digital product passports contain?
One of the primary forms of data that these product passports will contain is information regarding the product's environmental efficiency and sustainability. This includes both basic data, such as authenticated certifications and comprehensive supplier profiles for every part of the product's production history, as well as more in-depth information like test results and carbon footprint information. The inclusion of this data will therefore allow all interested parties — from brands to consumers and governmental review boards — to access it in a far more contained, user-friendly way.
Product passports could potentially also contain critical information about product safety and use. Given that many of the products the EU will require to implement product passports are technologically complex items such as batteries, proper usage is essential for consumers and people working on the products for repairs. Improper use can detrimentally affect a product's lifetime, further contributing to waste.
How consumers will benefit from digital product passports
Additionally, these product passports can be used as a marketing tool for products seeking to market themselves as more sustainable options. Companies will be able to back up their sustainability guarantees and claims made in their marketing materials with the hard data included in the product passport. With 60% of consumers globally saying that sustainability is an important criterion they consider when making purchases, product passports could become an invaluable resource to convince environmentally-minded consumers.
With the information contained in product passports, consumers will be able to make more informed purchasing decisions. While many consumers want to be more environmentally aware, few have the understanding it takes to comprehend the collective environmental impact of their purchases. The environmental responsibility of a product's production falls as much on the shoulders of the purchaser as it does the manufacturer. While a single purchase may not make much of a difference by itself, the impact that all collective purchases of a product will have could be substantial.
In cases where legal compliance is necessary or in question, product passports can be used to verify the product's specs to ensure it complies with applicable standards or regulations. Government and independent auditors will readily have the data at their disposal to evaluate the product for its compliance with regulations. Historically, the process of auditing products for compliance has been long and arduous, but product passports will significantly streamline the process.
The importance of digital product passports in a circular business model
Product passports will also significantly aid in the transition toward circular business models. Right now, linear business models are dominant — products are produced, used and ultimately discarded. Furthermore, many products are disposed of before the termination of their naturally useful life — whether because the user wants to upgrade to the best, newest option available or because the product begins to cause minor inconveniences due to age.
With product passports, more information about the production and use of the product will be available, making it easier for products to be recycled or reused. For example, the data on the product passport could include information about the percentage of materials included in the product that is recyclable, ensuring that — when the product is no longer in use by the consumer — it can be recycled to its full potential.
At this time, digital product passports are still very much in the early stages of development. Nevertheless, they hold the potential to become a valuable tool for everyone involved in purchasing decisions. Beyond the implications of product passports on supporting sustainability standards and ensuring product compliance with environmental standards, this tool can become a powerful form of marketing to have products appeal to a growing number of environmentally-conscious consumers.