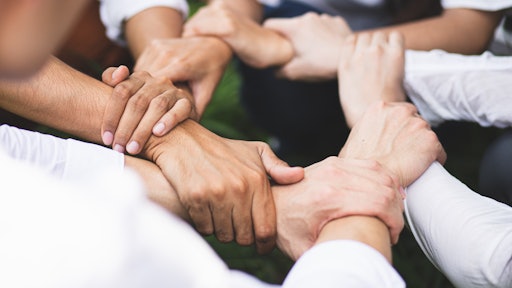 Shutter B/stock.adobe.com
When I started my career, most companies were just beginning to weave human rights into their supply chain compliance programs. Up until then, recognizable brands were the primary companies that undertook this work in response to intense media scrutiny.
Businesses gradually started to address human rights and compliance together. Today, this shift is accelerating as due diligence transitions from a "nice to have" to a mandatory component of corporate compliance. Growing demand for professionals capable of running effective human rights programs is evidence of this shift.
This isn't your average staffing challenge, however. Designing, implementing, and executing an effective human rights program requires a well-rounded skill set. The field is also relatively new, making it difficult to find experienced professionals in this area. To understand what's at stake, it is important to understand the risks of not getting it right.
Why human rights matter to business
Brand damage
Businesses that initially adopted human rights policies often experienced intense scrutiny for their sourcing practices, which exposed critical issues ranging from worker safety incidents, pre-teens at job sites instead of at school and communities with poisoned water. Consumers responded with boycotts, and brands began to accept accountability for human rights abuses within their supply chains.
In response to consumer and societal concerns, regulators took action. For example, in 2015 the UK Modern Slavery Act mandated that certain businesses publish an annual report detailing their supply chain due diligence activities with respect to human rights. This brought transparency where there previously had been none. It also gave NGOs, media, customers and even competitors the information needed to determine which companies were leading the way in due diligence and which were lagging.
Lost market access
However, regulations like the Modern Slavery Act have been rightly criticized for lacking the teeth needed to truly stamp out human rights violations. The U.S. government took a different approach, focusing instead on market access.
Section 307 of the Tariff Act of 1930 prohibits any good made with forced labor from entering the U.S. market. The act allows U.S. Customs and Border Protection (CBP) to detain goods believed to be made with forced labor. The number of impacted shipments has recently skyrocketed from six orders seized in 2018 worth approximately $200,000 USD to 1,469 shipments worth nearly half a billion dollars seized in 2021.
Failure to comply with this act poses a significant risk to companies. In 2021, Supermax, the world's second largest producer of rubber gloves, had their U.S. market access revoked over forced labor allegations. It took them 14 months to re-enter the U.S. market, resulting in up to a 20 percent drop in revenue.
More enforcement coming
An exponential increase in enforcement is expected when the new U.S. Uyghur Forced Labor Prevention Act (UFLPA) comes into force on June 21, 2022. The act will create a presumption that any goods with ties to labor from the Xinjiang region of China are made with forced labor and is expected to trigger detentions for thousands of goods entering the U.S. unless companies can present strong due diligence and traceability information that proves they were made responsibly.
The U.S. isn't the only country cracking down on human rights violations in manufacturing supply chains. On January 1, 2023, the German Supply Chain Due Diligence Act (SCDDA) comes into force, mandating effective due diligence for environmental issues and human rights. The act requires the creation of risk management systems, detailed annual reports, and new roles to manage the program, such as a human rights officer. Penalties for non-compliance include exclusion from public contracts and fines of up to 2 percent of annual global turnover.
Similar requirements may be implemented on a larger scale through the EU Directive on Corporate Sustainability Due Diligence. While still in the proposal stage, this directive would impose requirements similar to the SCDDA across EU member states impacting European companies and large North American companies with operations in the EU.
The evolution of human rights in the supply chain
Clear business interest in protecting human rights in supply chains now exists. Leaders seeking to build human rights due diligence into existing compliance programs need to be aware of key challenges, including a competitive labor market and a rapidly changing regulatory landscape.
Check-box compliance vs. human rights due diligence
Corporate compliance teams taking on managing a human rights due diligence program will likely need to adjust how they handle compliance issues. Product compliance, for example, largely deals with binary questions: Is this product compliant, yes or no? Teams collect and manage large data sets, discover the answer and produce required documentation to get their products past regulators and into markets.
Human rights compliance is completely different. It's not about being able to say definitively there are no violations in a supply chain — it's about creating a program that can identify and correct potential violations. While outcomes matter for human rights programs, the process is the real objective.
Building an effective team
With this key distinction in mind, leaders need the right person to direct their program. Process-oriented individuals tend to excel in these roles, which require the ability to design due diligence activities, communicate them throughout a supply chain and track results. But there are other key traits of an effective human rights leader to keep in mind:
Disruptor and collaborator
A human rights lead should disrupt the status quo while motivating others to collaborate for success. In short, they need to be an effective change agent. They also need the courage to take a difficult but necessary case to the highest levels of the organization and argue their point successfully.
Innovative
Due diligence programs need to be adapted to a company's specific context. Successful human rights leaders must be able to work without a defined blueprint to reach the deepest links of a supply chain, identify areas of risk and act when needed, making adjustments along the way.
Learning-focused
Companies are tasked to work collaboratively with their suppliers to drive improvements in human rights outcomes. Human rights leaders need to embed a learning mindset in how they approach their work so they're constantly improving their impact.
Grasp on human rights
At a high level, human rights are about the right to be safe, receive equal treatment under the law and be protected from abuse. Human rights experts understand what a due diligence approach looks like when it's aligned with international standards. While compliance teams might prioritize their due diligence on suppliers with the clearest ties to their brand, they should instead focus on suppliers with the greatest potential adverse impact on people. This may require focusing on a supplier buried deep in a supply chain instead of a supplier using the company's logo.
What executives can do
While it will be the job of the human rights lead to secure buy-in from executives, these programs excel when they have the full support of the organization. Companies that connect these programs with both the business imperative and the social imperative benefit from strong internal support.
Human rights compliance programs change lives. With human rights becoming a foundational part of corporate compliance programs, companies can drive meaningful impacts across their supply chains.