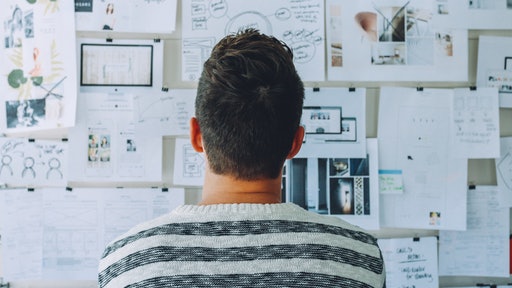 Pexels
In the wake of mass business disruption caused by the Coronavirus disease (COVID-19) crisis, supply chain leaders are under growing pressure to boost the bottom line and create more agile and resilient supply chains. While the main focus of supply chain leaders has traditionally been on turning inventory and front-end operations, today's supply chain leaders are being asked to also focus their attention on minimizing the money that's tied up in inventory or held up in various parts of the business to help bolster cash flow, quickly pay suppliers and ensure future success, even in times of uncertainty.
For most retail and consumer goods businesses, the procure-to-pay (P2P) cycle has been a thorny issue for a long time. The P2P processes still lead to misunderstandings, excessive paperwork and are often stressful. It should come as no surprise that automating the key steps is essential to regaining control and optimizing the process.
Here's why digital transformation should be a priority.
What is the P2P cycle?
Simply put, P2P is an umbrella term for the process of requisitioning, ordering, purchasing, receiving and paying for goods or services. It's a standard component of business operations that typically involves multiple stakeholders, depending on the size and structure of the company.
Enabling a customer-focused approach through P2P automation
The ability to predict change, establish a resilient supply chain and become more customer-focused are key elements in building a modern, successful business.
Operating with efficiency and agility are key for retailers that want to succeed in an increasingly competitive business landscape.
Putting customers at the heart of any business no longer means a singular focus on front-end processes, but instead requires improving the back-end operations. Optimizing the P2P processes with automation ensures that the customer-facing operations function smoothly.
A recent report by Forrester confirms that "as firms become more customer-obsessed, the pace of change accelerates, reaching across the enterprise, its partner networks, and its customers' ecosystems. As a consequence, the IT operating must itself change with increasing speed, including tech services, capabilities, structure, governance and leadership."
Artificial intelligence (AI)-driven P2P solutions offer visibility and operational efficiency while decreasing time and procedural steps, thereby:
· extending control and visibility
· strengthening supplier relationships
· increasing productivity
· engaging employees
The impact of COVID-19 on the retail and consumer goods industry
The challenges for the retail and consumer goods industry brought on by the COVID-19 crisis are manifold. From ensuring the health and safety of staff to supply chain disruptions, cash flow uncertainty and intense fluctuations in consumer demands, all of them underline the importance of maintaining agility and visibility over business processes.
Disruptions in the supply chain have caused many retailers to diversify and turn to more local suppliers. By favoring regional providers, retailers can minimize the risks that often accompany fragile international supply chains. Close collaboration with suppliers furthermore enables retailers to create new and innovative products that address changes in demand and cost structures.
Careful planning for business continuity, the resilience of the digital ecosystem, the flexibility of their supply chain and stable relationships with their suppliers provided by visibility over business processes can equip retailers with the agility to not just react to events but also proactively steer their organization towards flexible and efficient operations.
Why digital transformation is essential to pivot and scale
Digital transformation is more vital today than ever before. The drastically changing rules of the markets in the COVID-19 era make digital transformation a necessity. To stay competitive in this environment, businesses need to make an effort to adapt to the "new normal." According to a Forrester report, "the pace of change has never been faster, and it will continue to accelerate. The most successful organizations will capitalize on this rapid change. Forrester finds that firms with a future-fit tech strategy — most importantly, a strong, adaptive foundation — succeed in the midst of ongoing change by reconfiguring their core business concepts and creating and delivering value to meet customers' emerging needs and expectations."
Currently, only 15% of companies make digital transformation a priority. If predictions are correct, a majority of companies will be moving technological transformation into every part of their business. This advancement enables fluid and swift supply chains and good vendor relationships, thereby ensuring successful business operations for retailers. Streamlining the back-end processes will increase efficiency and maximize profitability.