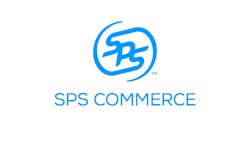 St. Paul, MN July 24, 2001 Stragic sourcing isn't all about tons of steel or tankers full of North Slope Crude. Making sure the garage band down the street with a name like Glowering Carpet Smurf is sonically equipped with Stratocasters and Steinbergs is also important. Granted, it might not be important to the neighbors who adjoin that garage, but it's important, nonetheless.
Now, riffing garage denizens everywhere can take heart. (Not to rip off Dave Barry, but Riffing Garage Denizens wouldn't be a bad name for a band.) Supply chain integration service firm SPS Commerce announced today that it will provide e-commerce and supply chain automation and optimization services to Mars Music, which sells musical instruments, recording equipment and pro audio gear to aspiring Behind the Music subjects everywhere. Based in Fort Lauderdale, Fla., Mars Music carries some 100,000 products and 500 brand names in 48 stores across the United States. Mars will utilize SPS' Web-based supply chain solutions to facilitate electronic commerce with over 200 of its suppliers.
We are always looking for ways to improve our business processes, to enhance customer service and reduce costs, said Mark Begelman, CEO of Mars Music. Partnering with SPS Commerce gives us an opportunity to take time and cost out of the logistics process for both Mars Music and its suppliers.
Being chosen by a nationally recognized retailer such as Mars Music is a tremendous achievement, said Jim Frome, chief strategy officer of SPS Commerce. Similar to other leading retailers, Mars understands the importance of optimizing their supply chain and has chosen SPS for our proven ability to provide the vital connection to the small and mid-sized suppliers.
Through its hosted Internet service, SPS Commerce enables a company's trading partners to enter e-commerce and automate supply chains without disrupting daily operations or investing in proprietary software applications and resources. The inclusion of all of a company's suppliers is designed to generate cost savings due to the elimination of manual processing and quicker supply chain fulfillment. SPS Commerce works with retailers such as Sears, Kmart, and REI.