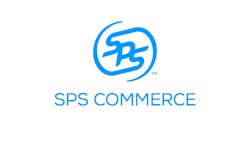 St. Paul, MN August 12, 2002 The Canadian branch of electronics and appliances retailer Best Buy is set to use a supplier integration tool from SPS Commerce to conduct business electronically with its supply base.

Best Buy Canada will utilize SPS' Vendor Enablement and Management Program to electronically integrate its supplier community. SPS will also offer the retailer's suppliers the opportunity to use SPS' hosted Testing and Transaction Services to enable e-commerce with the national network of consumer electronic stores.

Best Buy Canada, a wholly owned subsidiary of Best Buy Co., is Canada's largest, fastest-growing national retailer of consumer electronics, currently operating 98 stores under the Future Shop name, with eight Best Buy stores set to open around Toronto this autumn.

SPS said that larger suppliers for both Future Shop and Best Buy chains will use the hosted Testing Service to certify their existing solution, while smaller suppliers can utilize the (also hosted) Transaction Service to conduct e-business with the stores, thereby reducing the economic and process burdens inherent in the traditional transaction methods of paper, phone and fax.

"Improving internal processes is an ongoing challenge for any leading retailer," said Ron Cuthbertson, executive vice president for merchandising and supply chain at Best Buy Canada. "The supply chain is an obvious area that can benefit from a streamlined, hosted service such as SPS Commerce, and we look forward to the financial and time benefits this relationship will deliver."