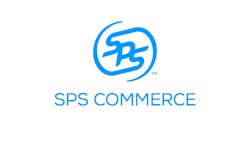 St. Paul, MN October 22, 2002 Fireplace manufacturer Hearth Technologies is set to implement a transaction automation service from SPS Commerce in a bid to reduce transaction-related costs.

Hearth Technologies, the world's largest fireplace manufacturer, is based in Lakeville, Minn., and specializes in manufacturing fireplaces and hearth products, as well as grills and outdoor products.

The company will use SPS' hosted Internet service to conduct electronic commerce with its nationwide network of suppliers. By using SPS' services, the company aims to automate the fulfillment process, with the goal of saving time and resources.

"SPS Commerce provides us with a cost-effective alternative that will eliminate the labor intensive task of communicating with our suppliers via fax and mail," said Joel Mickelson, procurement director of Hearth Technologies. "SPS' service will help improve our supply chain efficiency and allow us to more cost-effectively deliver products to our customers."

Jim Frome, executive vice president and chief strategy officer at SPS, suggested that as Hearth rolls out SPS' supply chain services, the company will see reduced costs and improved collaboration with its business partners.