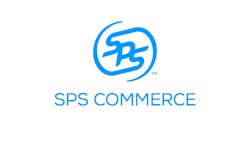 Tempe, AZ October 29, 2002 Consolidation seems to be the order of the day in the supply chain space. Following last week's news from Printcafe and Manhattan Associates, this week saw SPS Commerce and SSA Global Technologies announcing acquisitions.

St. Paul, Minn.-based SPS Commerce, a provider of supply chain integration services, is acquiring fourthchannel, a provider of product and order management services for suppliers, manufacturers and distributors of small and midsize enterprises (SME).

SPS said it is going to use fourthchannel's services to enable SPS' current SME clientele with a mechanism to electronically integrate their smaller customer's orders into their back-end systems. The new offering will extend the capabilities of SPSCommerce.net to a small customer's full supply chain, from the largest electronic data interchange (EDI) capable customers to the smallest customer with only a PC, the provider said.

"Early on, SMEs selected an electronic supply chain solution solely to meet the EDI compliance requirements of a large customer," said Archie Black, CEO of SPS Commerce. "These days, SMEs are selecting solutions based on what provider can link their solution to multiple customers with a suite of services that extends their investment beyond just EDI compliance with their largest customers. The acquisition of fourthchannel will allow SPS Commerce to provide an important value-added service that our customers are now demanding."

Founded in 1997, Columbus, Ohio-based fourthchannel specializes in electronically automating relationships between small and midsize businesses. The company provides a number of services designed to improve communication and commerce between a small or midsize business and its customers, allowing for the management and real-time status of various business functions, including customer account data, product data, inventory, and order status and payment status. SPS said this offering is going to help its customers extend their existing back-end integration with 11 SME applications to now include electronic order management with non-EDI capable customers.

Financial details of the deal were not disclosed.

Meanwhile, SSA Global Technologies this week reported that it had agreed to purchase Infinium Software for $7 per share of common stock in a cash transaction, subject to approval by Infinium's shareholders and regulatory approval. The deal is expected to close by the beginning of next year.

Chicago's SSA provides enterprise solutions for manufacturing, consumer and services companies, including enterprise resource planning (ERP) platforms that integrate with strategic business applications.

For its part, Infinium, founded in 1981 and headquartered in Hyannis, Mass., provides Web-integrated enterprise business applications, including human resources, customer relationship management, materials management and process manufacturing, among others. Infinium offers tailored solutions for the manufacturing and hospitality markets.

SSA said the acquisition supports its growth strategy, adding Infinium's 1,800 customers to SSA's existing base of nearly 10,000 active customers worldwide.