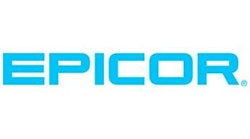 Epicor customers to receive six-sigma help, AMG to add Epicor's software solution to portfolio

Irvine, CA — July 28, 2003 — Epicor Software Corp., a provider of enterprise software solutions for midmarket companies, today announced the Advanced Manufacturing Group (AMG), a Meritage Co., has joined Epicor's "Partners for Growth" Channel Partner Program and has added Epicor's manufacturing software solutions to its product portfolio.

Meritage Inc. is a North American supplier of integrated manufacturing solutions, including lean/six-sigma process engineering, robotics, machine tools, advanced measurement technologies and a range of specialty technologies designed to improve manufacturing efficiency and throughput.

AMG is an integrator of lean technologies to manufacturing organizations of all sizes, including such industries as aerospace, automotive, semi-conductor, medical, oil and gas, energy, defense, and electronics.

For their joint manufacturing customers, Epicor and AMG said they share the common objective of developing lean manufacturing capabilities and optimizing manufacturing efficiency and throughput. According to AMR Research, "Software applications complement lean manufacturing with improved data visibility, speeding information flow for problem resolution, design changes, quality issues, and changing customer demand." (The AMR Research Report, January 2002, "Enhancing Lean Manufacturing with Software Applications" by Michael Burkett.)

Moving beyond theory and achieving lean results requires the appropriate blend of people, process and technology, according to the companies. Epicor said its manufacturing customers would benefit from access to AMG's certified lean and six-sigma specialists, who work closely with manufacturers to assess their manufacturing methods and capabilities including, plant flow and logistics, product design, manufacture and assembly.

AMG also brings its RaPiD Production Monitoring and Control System to Epicor manufacturing customers. The provider said RaPiD Web-enables and monitors production equipment and processes in real-time. Production performance data is then compiled, stored and broadcast in real-time.

"Increasingly our customers are realizing that developing a lean enterprise requires bridging information islands within the organization to enable six-sigma levels of process quality, eliminate process waste, and provide management with real-time visibility and control," said Craig Allen, vice president of strategy and business development for AMG. "The addition of Epicor's manufacturing solutions brings our clients software tools for optimizing process efficiency."

Mike Wingrove, director of channel sales for Epicor's Manufacturing Solutions Group added that its relationship with AMG is unique to the industry, with a software vendor and manufacturing engineering and equipment vendor joining forces to bring the shop floor closer to the front office. "By integrating its RaPiD technology with Epicor's manufacturing solutions, AMG will bring shop floor visibility to the executive level through real-time data collection, reporting and analysis," he said.