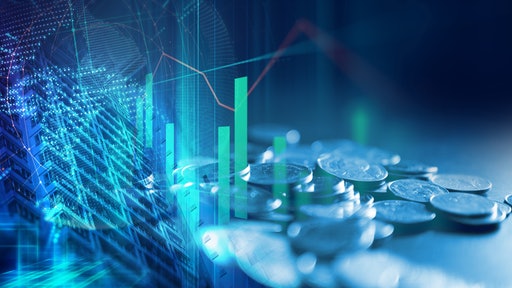 Getty Images
FinTech has slowly been making inroads in the logistics sector for years thanks to increased demands for efficiency and speed in the supply chain. However, today's industry remains riddled with disparate solutions that don't fully address the unique needs of each individual player in the supply chain ecosystem. There's an accessibility problem when it comes to solutions that meet the unique financial needs of the businesses keeping the supply chain moving forward.
The first step in addressing this accessibility problem is to understand the challenges posed by an industry as robust and diverse as the supply chain.
Diverse industries create diverse needs
The supply chain industry, which is estimated to reach $17.41 billion this year, is very complex and very large. Comprised of a wide variety of businesses from manufacturing and warehousing to transportation, customer service and more, there's an increased demand for custom FinTech solutions to meet needs as diverse as the businesses themselves.
However, this might be easier said than done. Because the supply chain is incredibly robust and varied, there are unique challenges when it comes to business operations and financial processes. While the way these organizations function and conduct business varies widely, all these business segments need technological and financial solutions that work well from a functionality standpoint, create value for the daily operations and adhere to new demands presented by the Coronavirus disease (COVID-19) pandemic.
Pandemic payments and new demands
The supply chain industry depends on speed and efficiency, yet the majority of companies in the space relied on paper invoices, payments and phone calls before the pandemic. COVID-19 created a heightened need for not only quick and convenient financial processes, but also contactless and socially distanced business transactions. The industry has traditionally been underserved by technology solutions that fit their exact needs, but FinTech vendors stepped up to the plate in the past 1.5 years to address new demands placed on financial exchanges.
Today's supply chain businesses demand modernized payment solutions that enhance safety, increase efficiency, simplify processes, decrease costs and support business resiliency – all while mirroring typical consumer payment experiences. For an industry that has an accessibility problem when it comes to best-in-class financial solutions, the answer lies in tailored technology.
Expanding accessibility to tailored technology
There are more FinTech companies entering the market daily – evidenced by the largest funding quarter for FinTech companies on record Q2 2021 ($30.8 billion). And, according to a report from CGN Global, one out of four companies are currently using some form of FinTech in their supply chains. By that logic, it would seem that financial solutions have never been more accessible for supply chain businesses. While the number of available solutions has skyrocketed, supply chain businesses are still lacking in tailored technology solutions that meet specific needs for their nuanced operations. From that personalized perspective, the industry remains underserved.
While FinTech firms continue to innovate to meet the demands of various supply chain customers, there are ways supply chain companies can ensure their financial technology meets their specific needs. Consider asking the following questions when vetting potential financial partners.
1. Does the technology address all the payment activities integral to my business?
Consider all payment activities, including invoice creation, payment acceptance, credit card processing, remote checkout, work order creation and fulfilment and real-time payment authorizations. Seek out a payment solution that can address all activities integral to your business to avoid juggling multiple finance solutions.
2. Does the technology create efficiencies that I wouldn't otherwise have?
Many of the modernized payment platforms in the market today offer a one-stop shop when it comes to supply chain and logistics commerce. Payment activities that can consolidated under one interface dramatically reduce the amount of paper you're left chasing, which saves organizations both time and money. These platforms are also increasingly mirroring B2C payment experiences, and this familiarity and user-friendliness creates additional efficiencies.
3. Does the FinTech understand my unique challenges and how my business fits into the larger supply chain ecosystem?
Businesses in the supply chain have incredibly challenging jobs in an incredibly difficult industry – even more difficult given the current pandemic landscape and the demands placed on supply chains. FinTech partners should empathize with these businesses, understand where they're coming from, and respect that this industry has a long history of running successfully and effectively without access to the most modern technology.
4. Does the FinTech have proven results from a wide range of customers?
Given the robustness and variety of businesses that make up the supply chain, a tailored FinTech solution should have the ability to serve small owner-operator businesses, all the way up to enterprise. These businesses have different needs and challenges when it comes to finances and should not be approached with a one-size-fits-all mentality. Scalability of the FinTech solution should also be considered if you want a partner that can grow and evolve with your business.
5. Is the FinTech able to aid in navigating COVID-19 restrictions and protocols?
With the onset of the pandemic, safety measures and protocols changed drastically, limiting in-person payment activities. Digital payment solutions are a safer alternative to in-person payments, adhering to social distancing guidelines and eliminating the need for face-to-face transactions altogether. Modern payment solutions also offer safety by eliminating the need to carry large amounts of cash in certain supply chain segments.
FinTech's supply chain future
Rather than a specific innovation or technology in the ecosystem, the future of FinTech rests in accessibility and expanding access to solutions to industries that have historically been underserved. The supply chain industry is starting to see increased access to financial solutions and products that are specifically made for it. This is critical, as one-size-fits-all technology doesn't work when it comes to finances and business operations, especially for an industry as robust and diverse as the supply chain.